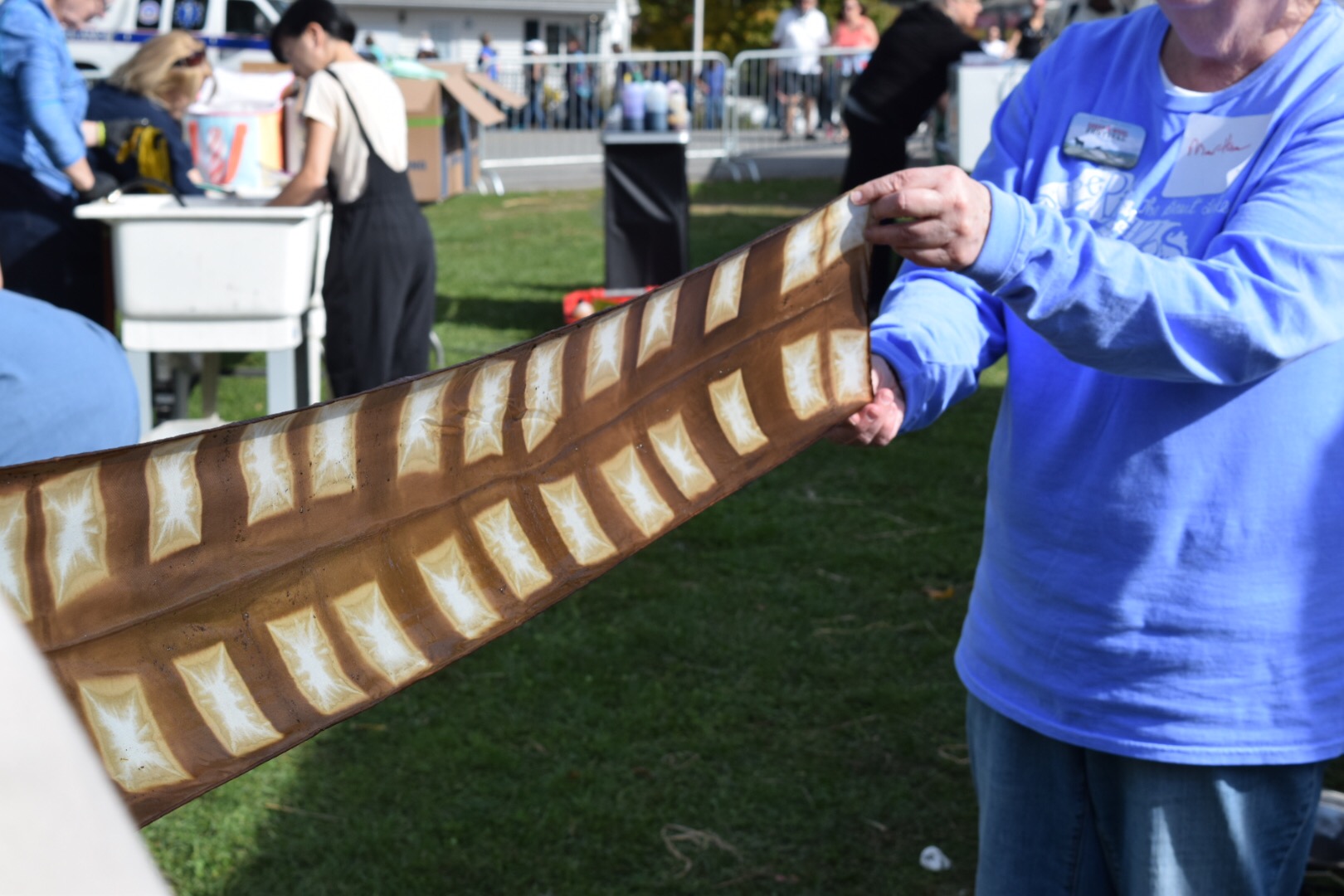 Marigolds, Sumac, and Black Walnuts: Plant Dye Workshop at the 2018 NYS Sheep and Wool Festival
Colors of Autumn: A Plant Dye Workshop
Amongst the busy crowds of shoppers and fiber enthusiasts wearing their best hand kniy sweaters, despite the 70° October weather, a beautiful rainbow of colors began to emerge during a fun and creative plant dye workshop…
This was my third year teaching at the Rhinebeck sheep and wool festival and again I've been so impressed with the enthusiasm, creativity, and lovely personalities of the workshop attendance. Both my 2015 and 2016 workshop experiences were just the beginning! This year I did something a little different, teaching two baskets free workshops, but finishing my three day stint with a plant dye workshop. Participants explored the spectrum of colors available during the late autumn in our local landscape. We worked with marigolds, staghorn sumac, black walnut, mug wart, and elderberries. As we smashed black walnuts, and food and odd over the results of our shibori dyed silk scarves  I was reminded of the beautiful merging of magic and science that happens when working with plants.  It was wonderful to get to share what I know with the students and I hope that many of them go home to continue experimenting with plant dyes on their own!
I know I am inspired to continue experimenting with new plant dyes. On the radar for the next couple months are barberry root, spruce and pine, and then phragmites flowers in the spring. Plus I'll be excited to try out some of the outer barks that are leftover after my bark harvesting in early summer : )
Below is a selection of photos from the workshop.  After spending the past few days  resting, I am already looking forward to next year's sheep and wool festival!
Want to learn more about plant dyes? Here are a couple blog posts.Nettle Dyes,  Nettle Dyes Take Two, Jewelweed Dye, Healing Plant Dyes