Teaching Basketry at the 2016 NYS Sheep and Wool Festival
It's been a whirlwind couple of days, but then again I knew it would be when I signed up to teach three basketry workshops in a row at the New York State Sheep and Wool Festival in Rhinebeck, NY. Wild Basketry: Coiling with Natural Materials, Willow Basketry, and Weaving an Egg Basket with Fabric and Vines. It's my second year teaching at the festival and I continued to be impressed with the enthusiasm and quality of students that attended. It was a very successful weekend and I was so impressed with the baskets my students wove. For some it was their first basket ever. Others were inspired to know how to go out into their own backyards and harvest materials. Talking to students this year and reflecting on the three workshops I really got a clearer sense of what kinds of people are attracted to my workshops and what it is that catches their attention. It's a connection to nature and a desire to work with their hands. To get out into the fields and forests and know the land and how to harvest that amazing bounty all around us. As I move forward and schedule more workshops I feel a greater sense of focus and understanding about what students want and what I love to teach. Feels good to be always increasing my sense of clarity. Speaking of workshops, I got a lot of questions about what I'm offering in the future. If you want to schedule a workshop at your own venue please check out this page for more info and reach out to me. Otherwise my workshop calendar has one scheduled class currently, but it is a great one! Woven Bark Basketry. You can sign up on White Barn Farm's website.
And now for my favorite part! Here are some photos of student work from this weekend. I didn't get any pictures from Willow Basketry so you will just have to imagine wild willow weaving and you'll get an idea of it : )
Coiled Baskets. In this workshop we used easy to find and harvest grasses, cattails, iris, daylily, corn stalk leaves, and more to create unique works of art. As you can see no ones basket is the same!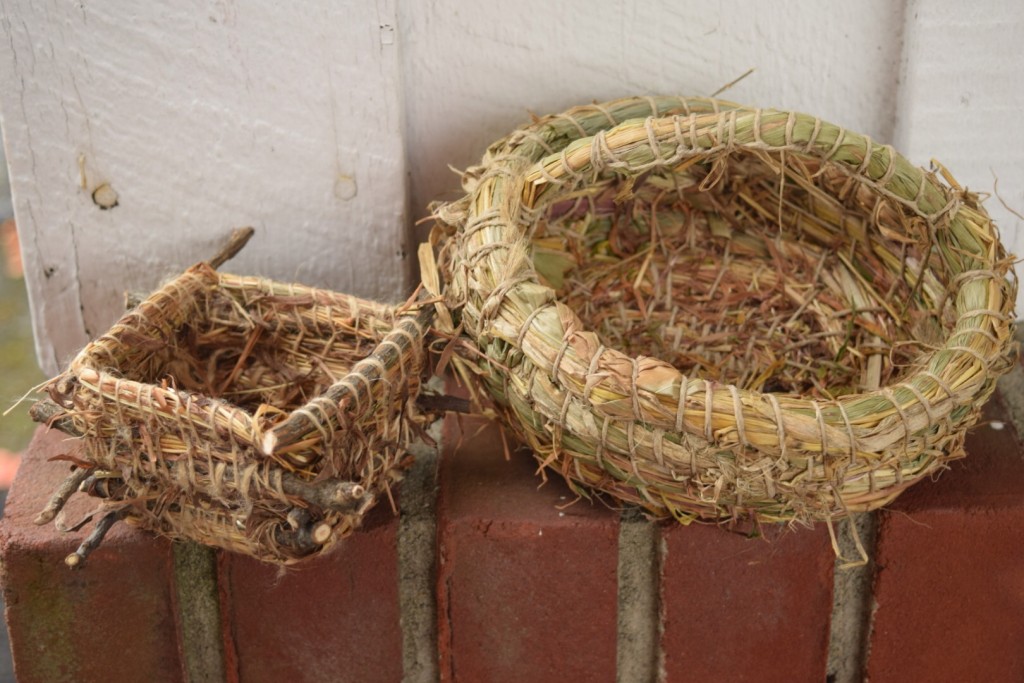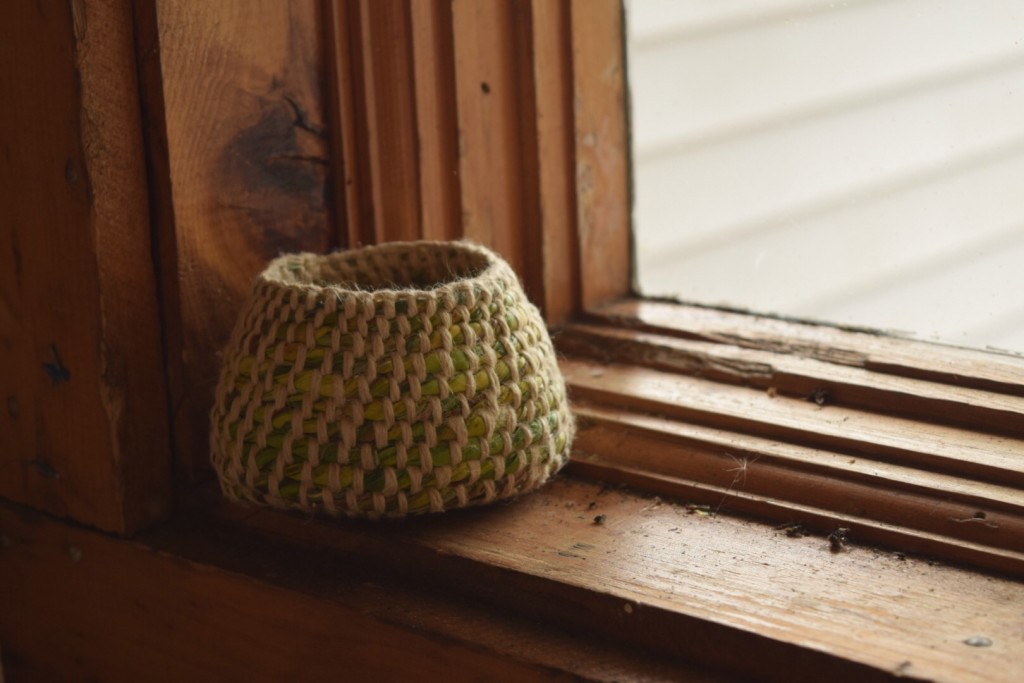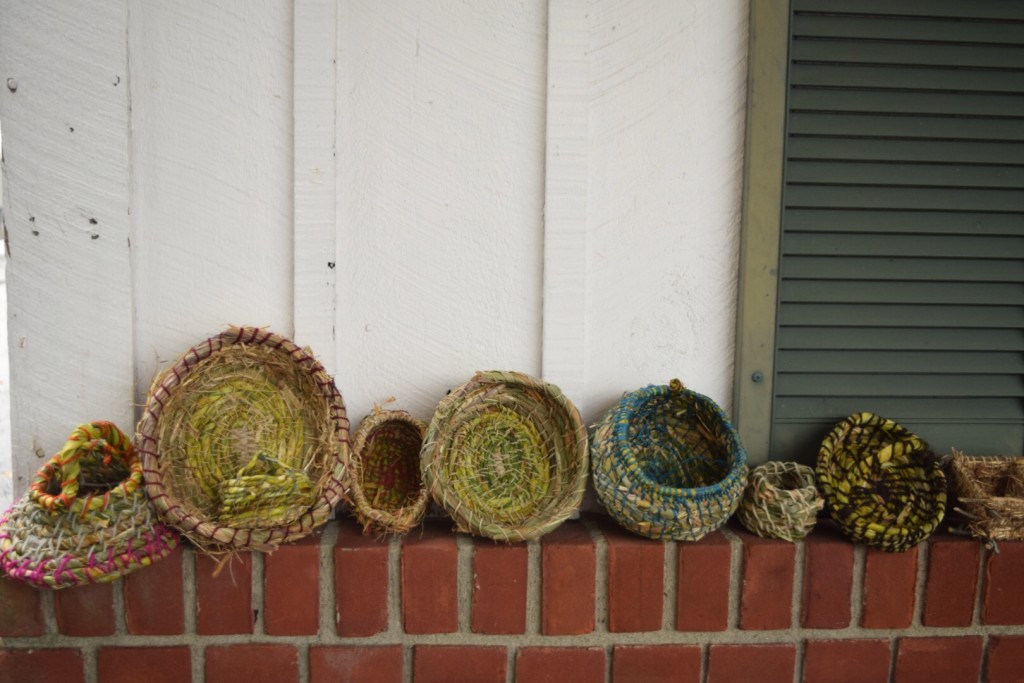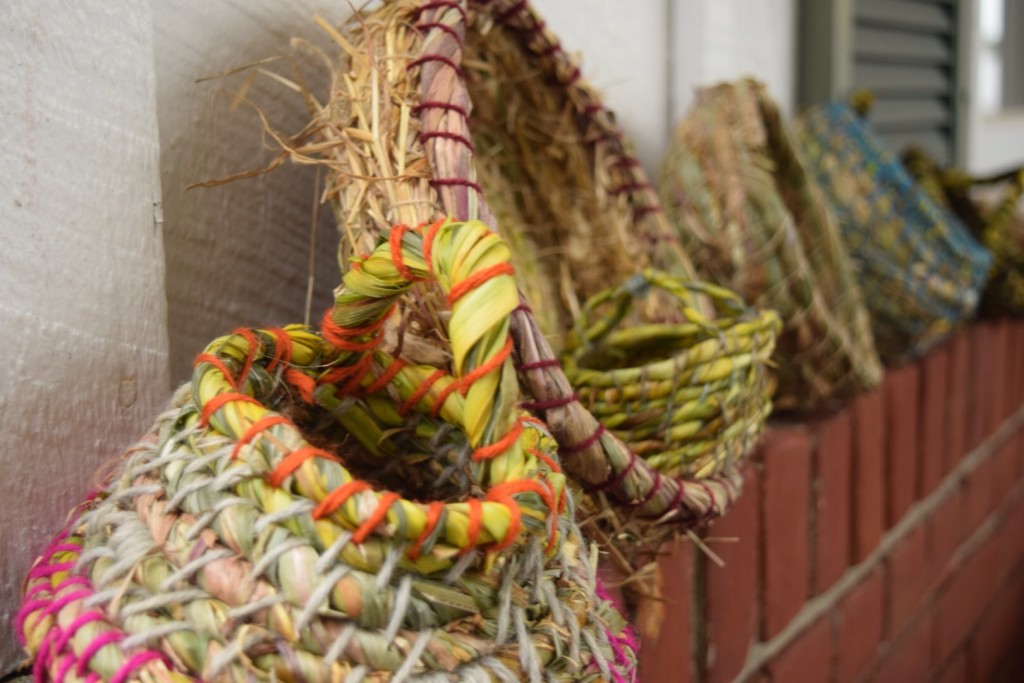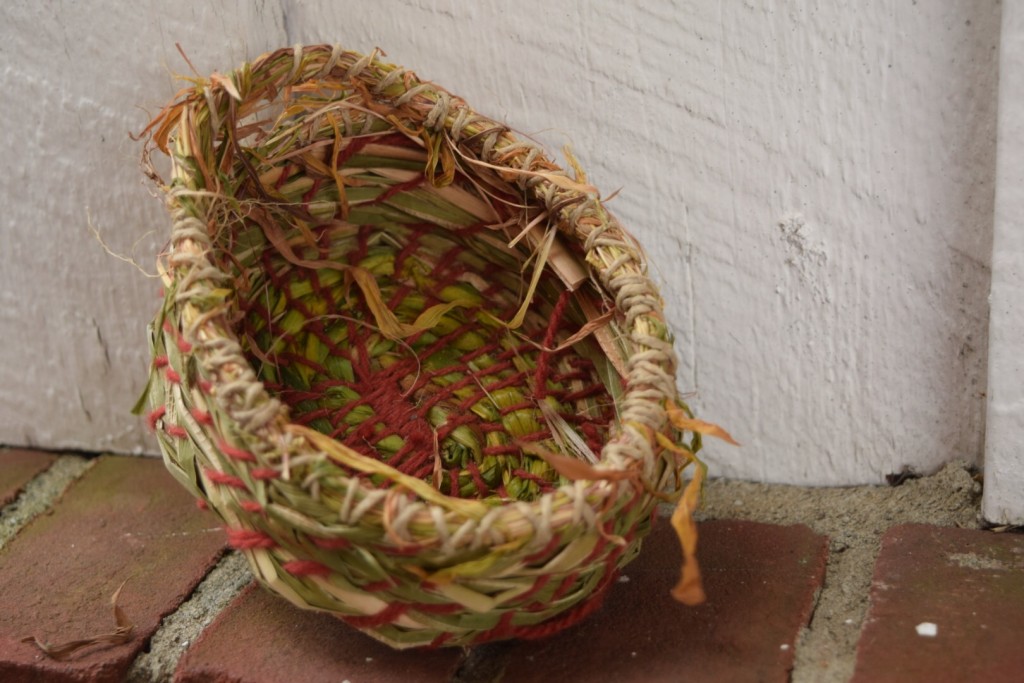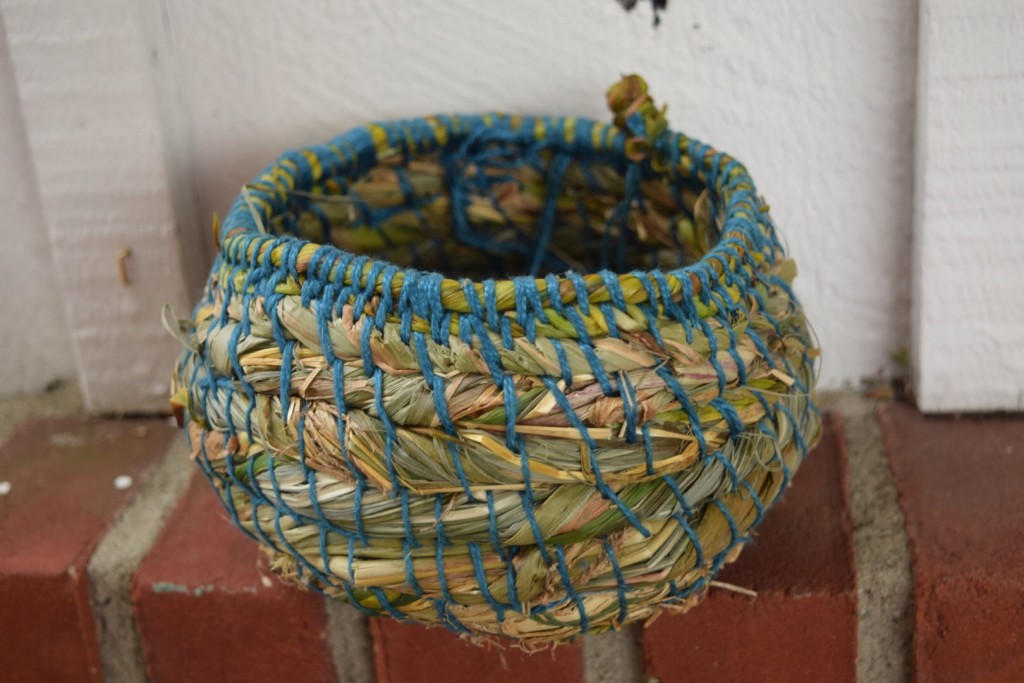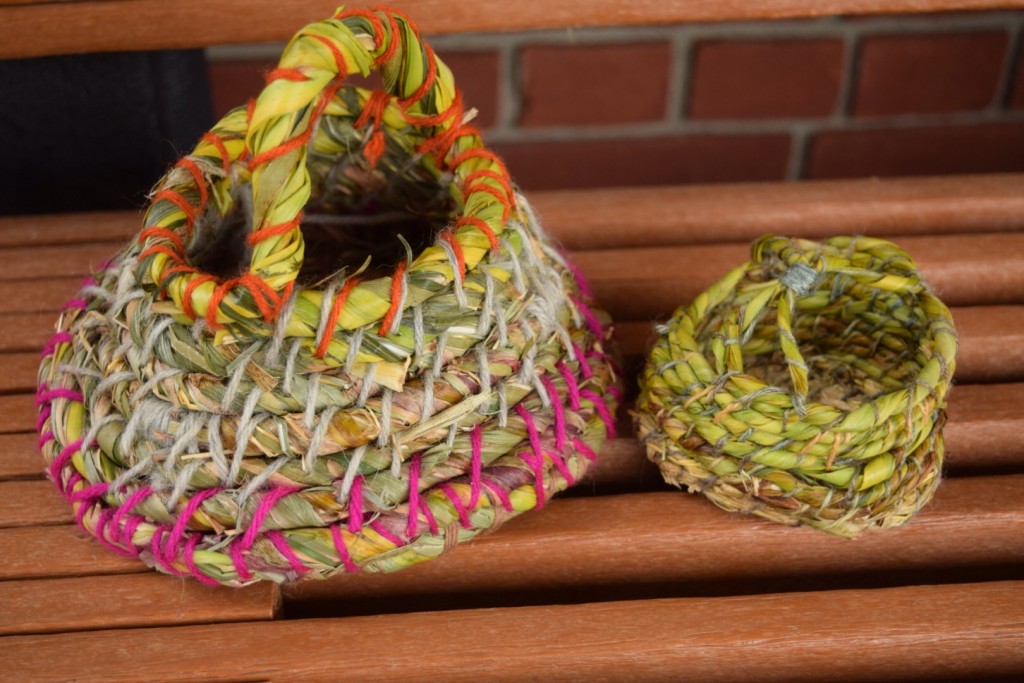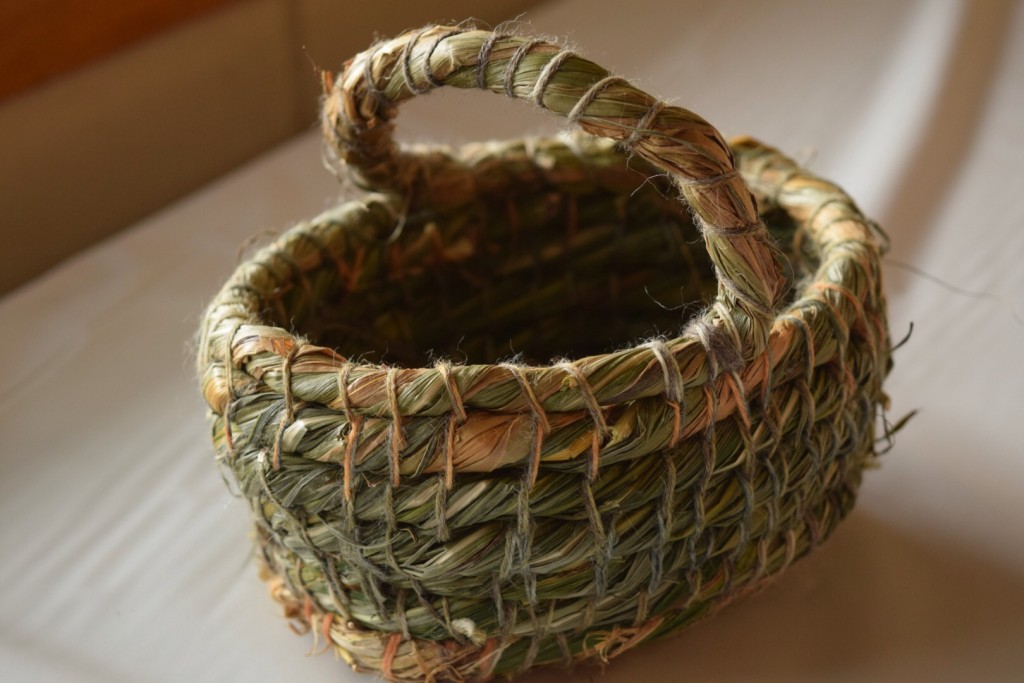 And Egg Baskets! A Fiber lover's dream filled with fabric, yarn, and some wild vines! In this workshop we took a traditional appalachian egg basket form and innovated with all those fibery additions.