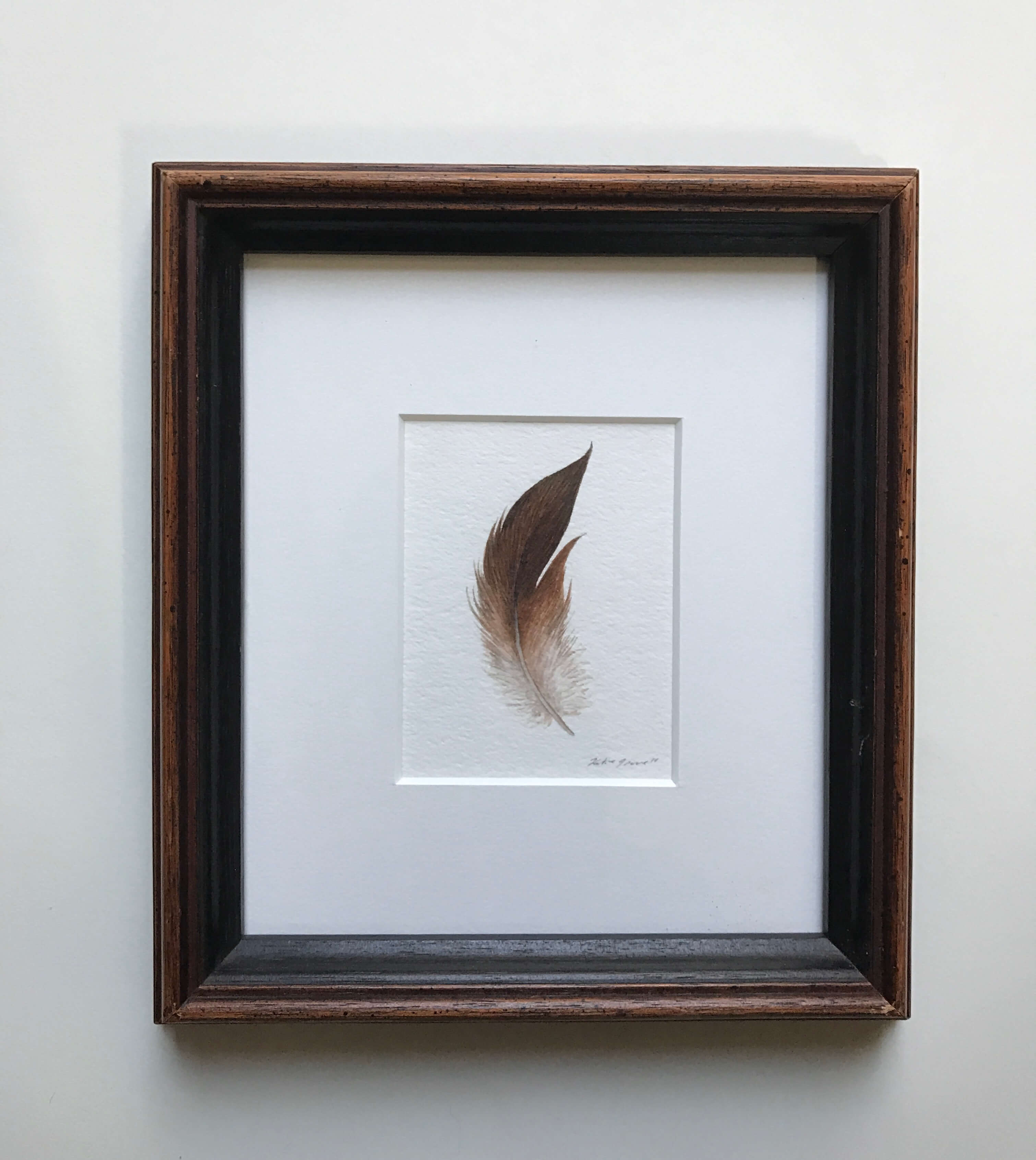 Holiday Feather Paintings 2016 – Online and in the Hudson Valley!
Original Katie Grove feather paintings for the holidays
I always work hard to create a variety of one-of-a-kind feather paintings for sale during the holiday season. Most will be available on my Etsy site and additional larger pieces will be available for my local Hudson Valley customers. I also create custom feathers as gifts for the holiday season so if there is a bird, feather, or natural treasure that is special to you or your loved ones that you want to commission please email me at KatieGroveArt@ Gmail.com
 Order feather paintings anywhere in the world on my Etsy site
Click this link to see my selection of original watercolor paintings each framed in a vintage or antique frame that are available online for shipping.
 Local Hudson Valley NY holiday art sales
I will be participating in several select art sales this holiday season.  If you want to see the paintings in person and also have access to larger ones that are not available to ship online please visit me at one of these events 🙂 I love to talk to people and share the story of my work so don't hesitate to stop by!
Wednesday, December 6th through Friday, December 9th.
Saturday, December 10th, 12 – 6 pm – Rosendale New York.
if your schedule doesn't allow for you to visit me at one of the holiday sales I am happy to schedule a studio visit with you in my Rosendale home. Just email me and we can arrange a time for you to take a look stop by and take a look