About Katie Grove
Going out into the forests and fields, harvesting materials from nature, and sitting down in the sun to weave a basket is my idea of a perfect day! I am an artist and educator based in the Hudson Valley of New York and my passion is to create art that is inspired by nature. I also teach nature-based art workshops on basketry and plant dyes, where I create an environment in which individuals can explore self-expression while learning how to identify, use, and appreciate locally available natural materials. When I'm not teaching I am either working on my fine art, participating in gallery shows and residencies, or traveling.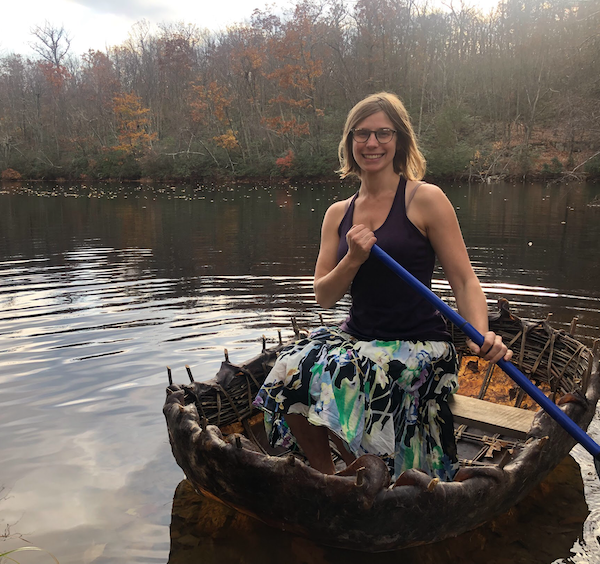 March 15, 2023
Your basketry toolkit is your best friend. Whether you are going into the field or working in your home, being…
In addition to teaching workshops on basketry and plant dyes I have a strong background in fine arts. Many of my paintings, drawings, and mixed media sculptures incorporate natural materials are all inspired by a deep love of nature. I regularly show my art in venues throughout the Northeast and participate in artist residency programs. Here is a sample of what I do and for more please visit my fine art website here.
I also have several ongoing series of work that is very directly inspired by the plants and materials of basketry. In this work I take the traditional and non-traditional basketry materials and simply explore, follow my instincts, and develop pieces that inspire viewers to appreciate the natural world around them.
Contact
Have any questions? Want to schedule a workshop? Or just talk basketry? Email me at Katiegroveart@gmail.com