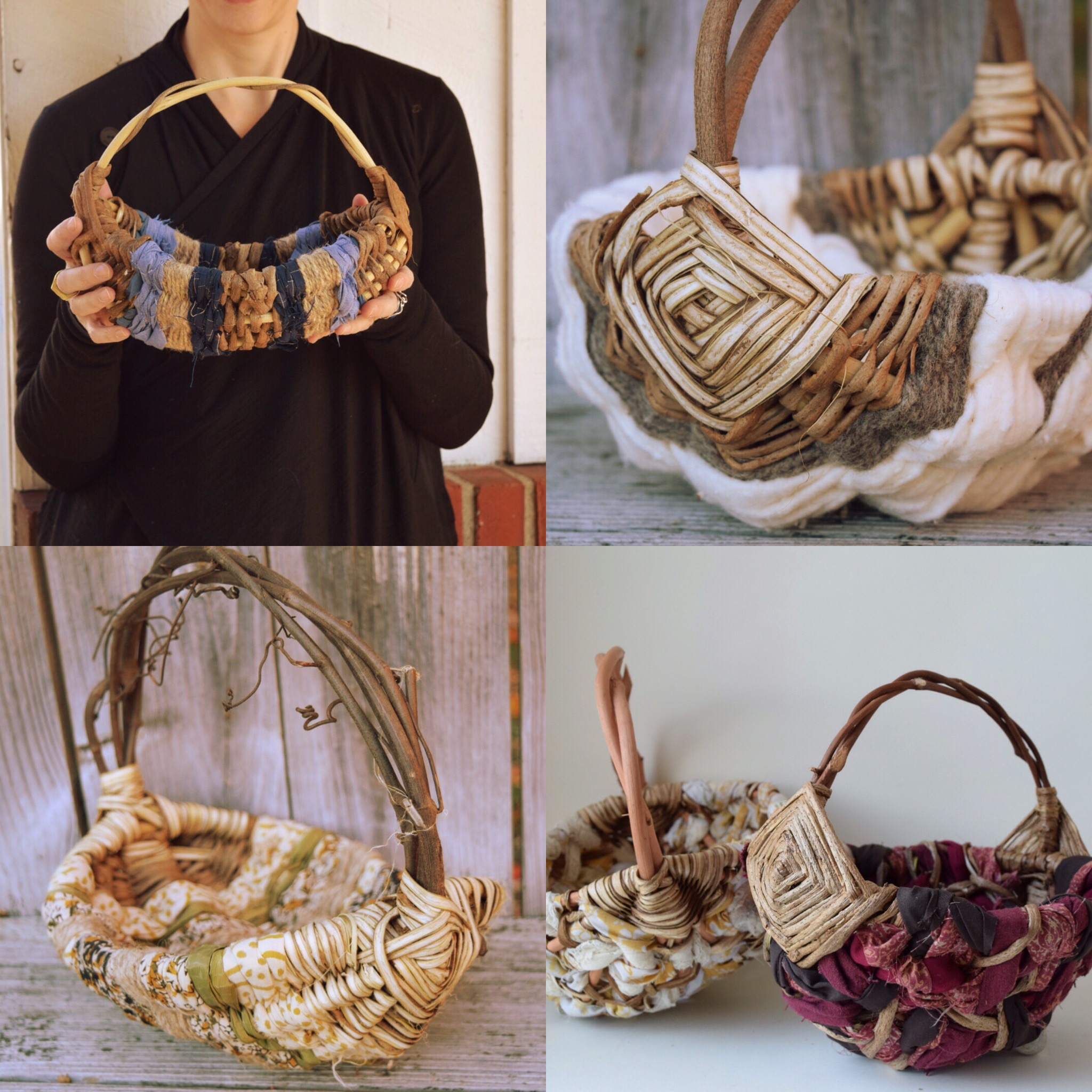 Weave a Basket with Fabric and Vines
Sunday September 26th
In this workshop you will learn to make a traditional Appalachian style ribbed basket with a twist– fabric and yarn will be incorporated alongside vines to create a fun and colorful look. We will start with a grapevine frame and then use fabric, upcycled clothing, roving, and yarn to weave the body of the basket, giving it a soft but sturdy construction. There is a lot of room for your individuality to shine in this basket and everyone's will turn out a different size and shape. (approximately 11" x 8" x 10") Participants are encouraged to bring their own fabrics, old clothes, roving, and yarn to use in the basket. (A selection of material to supplement this will also be provided) It is the perfect project for those who like to use found materials- whether it is the grapevines covering your fence or that old dress that you want to repurpose into something meaningful. Details on what to bring will be included upon sign-up. You will go home with a basket and inspiration to create many more!
Open to all experience levels.
WORKSHOP IS FULL. email me at katiegroveart@gmail.com to get on the waitlist. Details, dates, info about the weekend are below.
What does it look like to make a basket?
To see some examples of baskets and student experiences from single day workshops check out the blog posts below or visit my current/past workshops page. There is such an amazing array of students that take my classes and I'm always impressed with the creativity and individuality that comes out when a person sits down and allows themselves the time to make something beautiful with their hands.