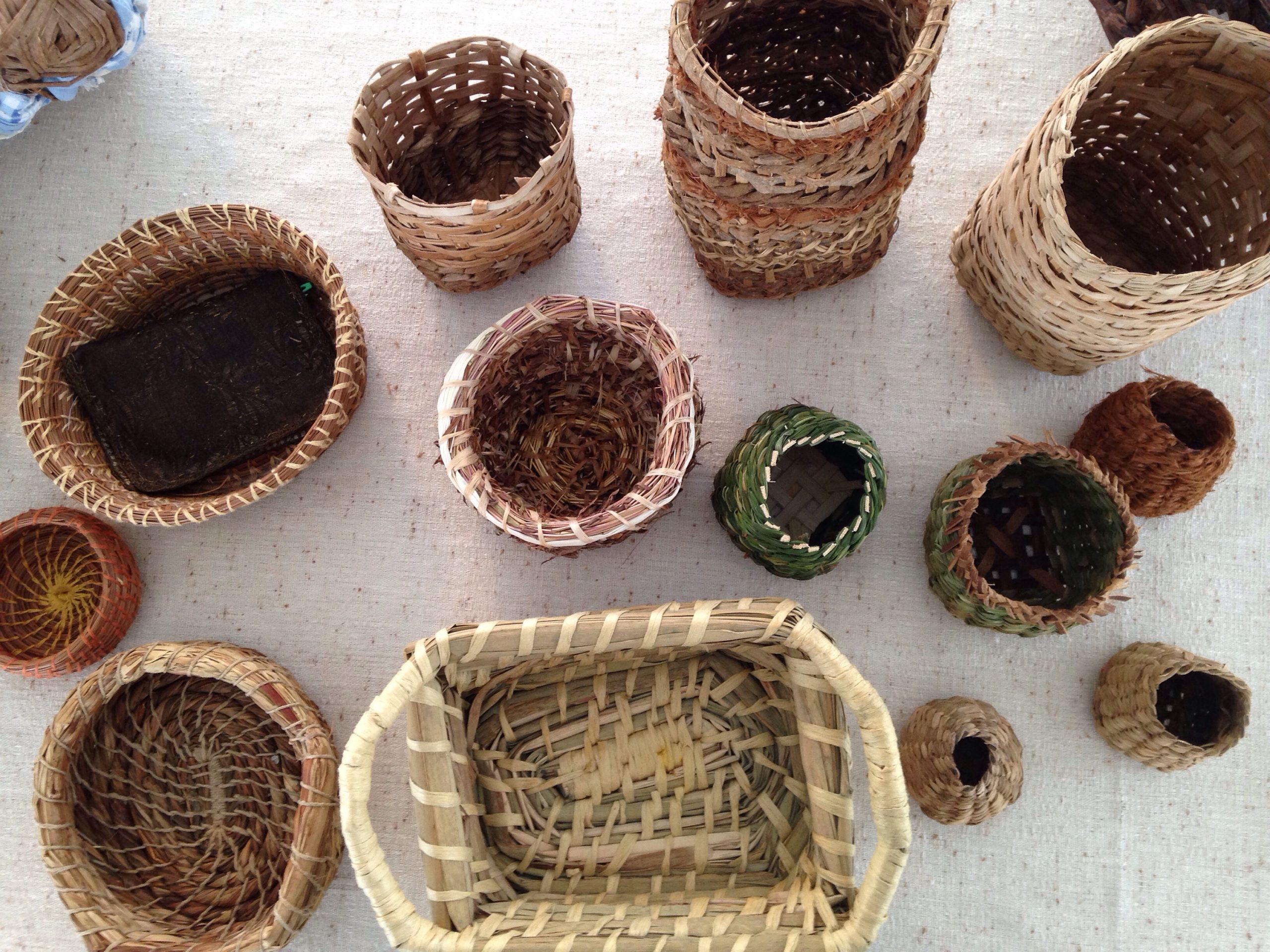 Twining and Coiling at the NYS Sheep and Wool Festival
Teaching two natural basketry workshops at the 2015 NYS Sheep and Wool Festival two weekends ago was  an amazing experience  All of my workshop participants were creative, fun, and ready to learn! It was super inspiring to see the sheer variety and ingenuity that folks brought to the table and I want to share that inspiration with you today. I'm already looking forward to next year… I'll hopefully be offering at least one of these workshops plus some NEW AND EXCITING other workshops. You'll just have to wait and see : ) Or if you can't wait until next year send me a message to schedule a private workshop.
COILING WITH IRIS, CATTAILS, AND GRASSES
It was coiling that made me first fall in love with basketry many years ago, and it still remains one of my favorite techniques. Bundles of materials are sewn together in an ongoing spiral to build the basket. I only managed to get photos of a few of the baskets made during the workshop, but everyone's basket turned out wonderfully.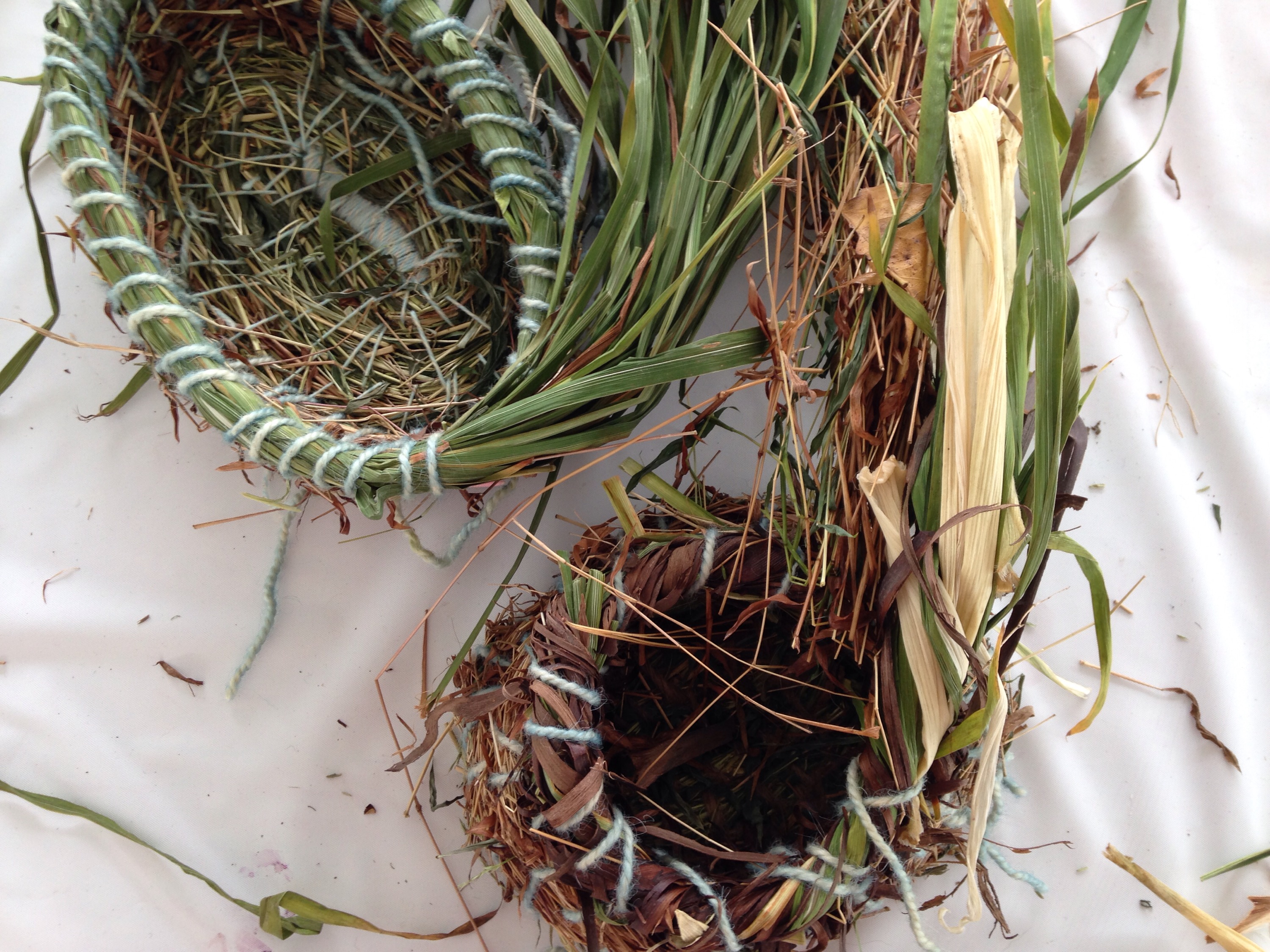 TWINING WITH NATURE 
This workshop featured similar materials to the first: cattails, iris, and daylily leaves, but uses the technique of twining around prepared stakes to make the form of the basket. I personally think this technique is more difficult to learn, but everyone who participated picked it up with ease, adding their own creative touch to the final basket.