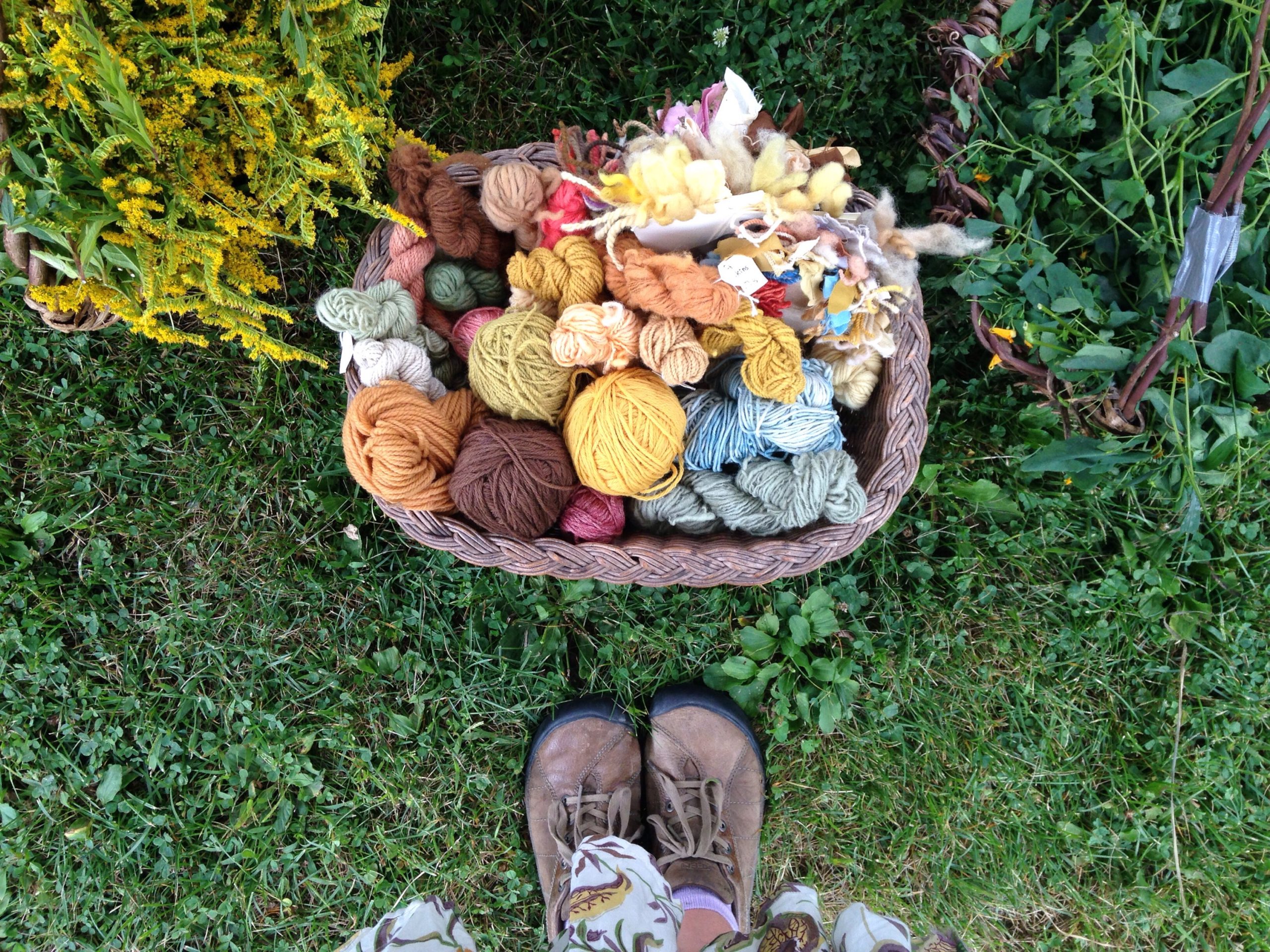 The Healing Colors of Plant Dyes
Art, Community, Events, herbal medicine, How to, Inspiration, Natural Dye Garden, Natural Dyes, Nature, Process, Workshop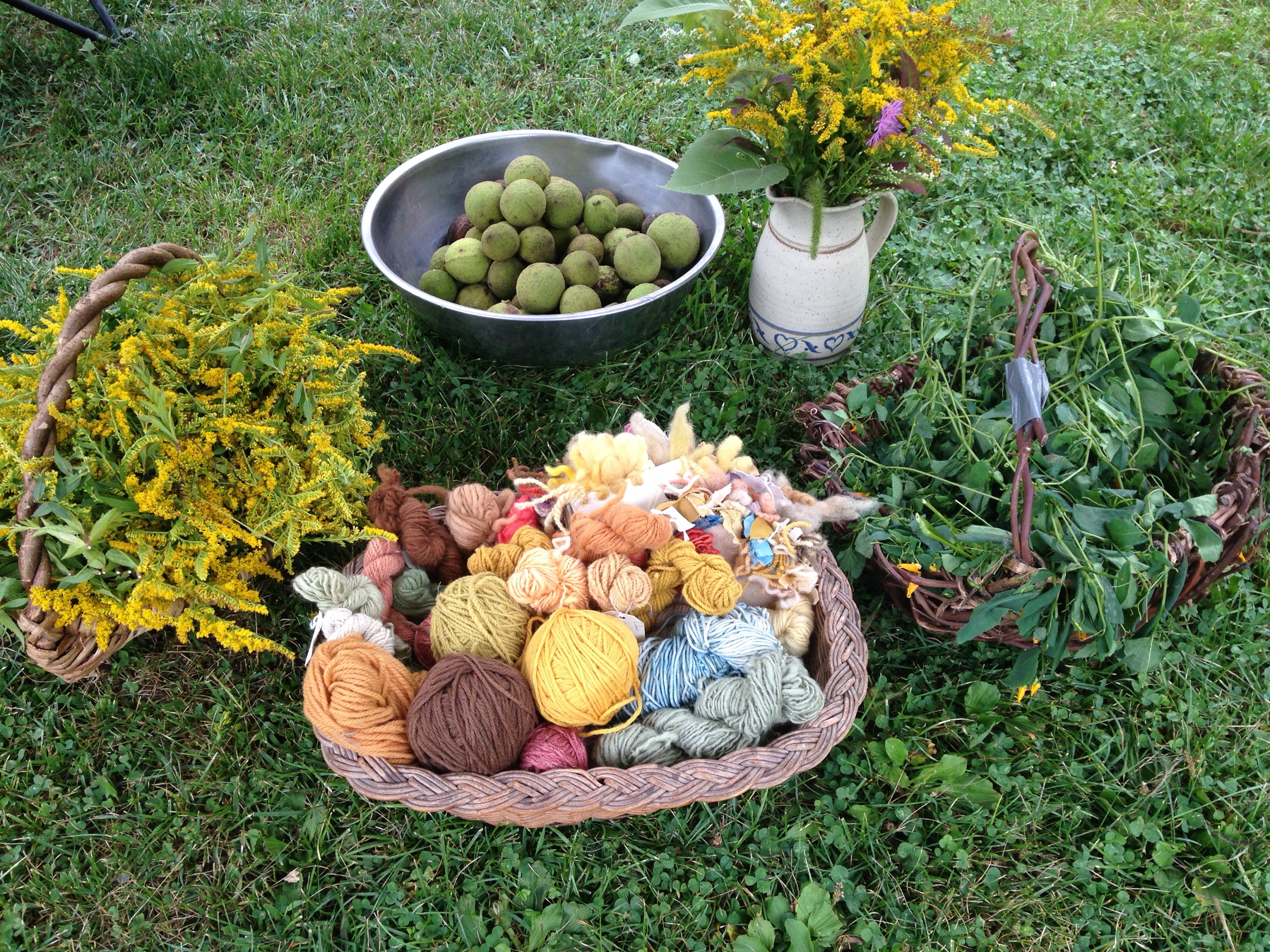 No matter where you live in the world we are all blessed with an abundance of local, beautiful, and vibrant dye plants. Whether they are growing wild or cultivated in gardens even the casual natural dyer knows that there are almost an endless number of plants to experiment with. The thought that has been obsessing me lately is that so many of these plants also have another life– as medicinal herbs. It is truly wonderful to be able to use these herbs to dye silk and wool as well as as herbal remedies. Goldenrod, yarrow, turmeric, mint, chamomile, st. johns wort; these are just the beginning of a very long list!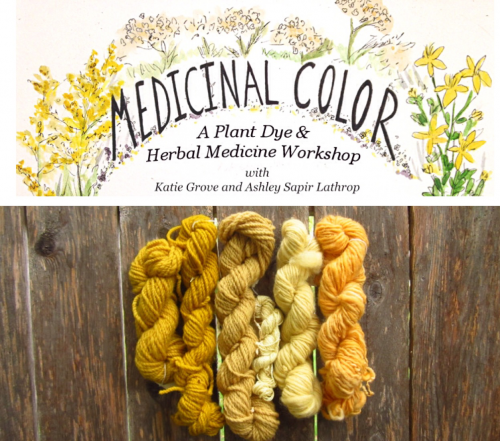 This past weekend, on September 12th, a group of women and I had the wonderful opportunity to bring in the autumn and explore this question during a workshop I co-taught with herbalist Ashley Sapir Lathrop in New Paltz, NY. Today I'd be honored to share with you some photos, reflections, and recipes from that day. Here is a post with a lovely recipe for jewelweed dye—my new favorite!
We focused on four incredibly lovely plants that live in both the worlds of herbalism and natural dyes: goldenrod, jewelweed, comfrey, and black walnut.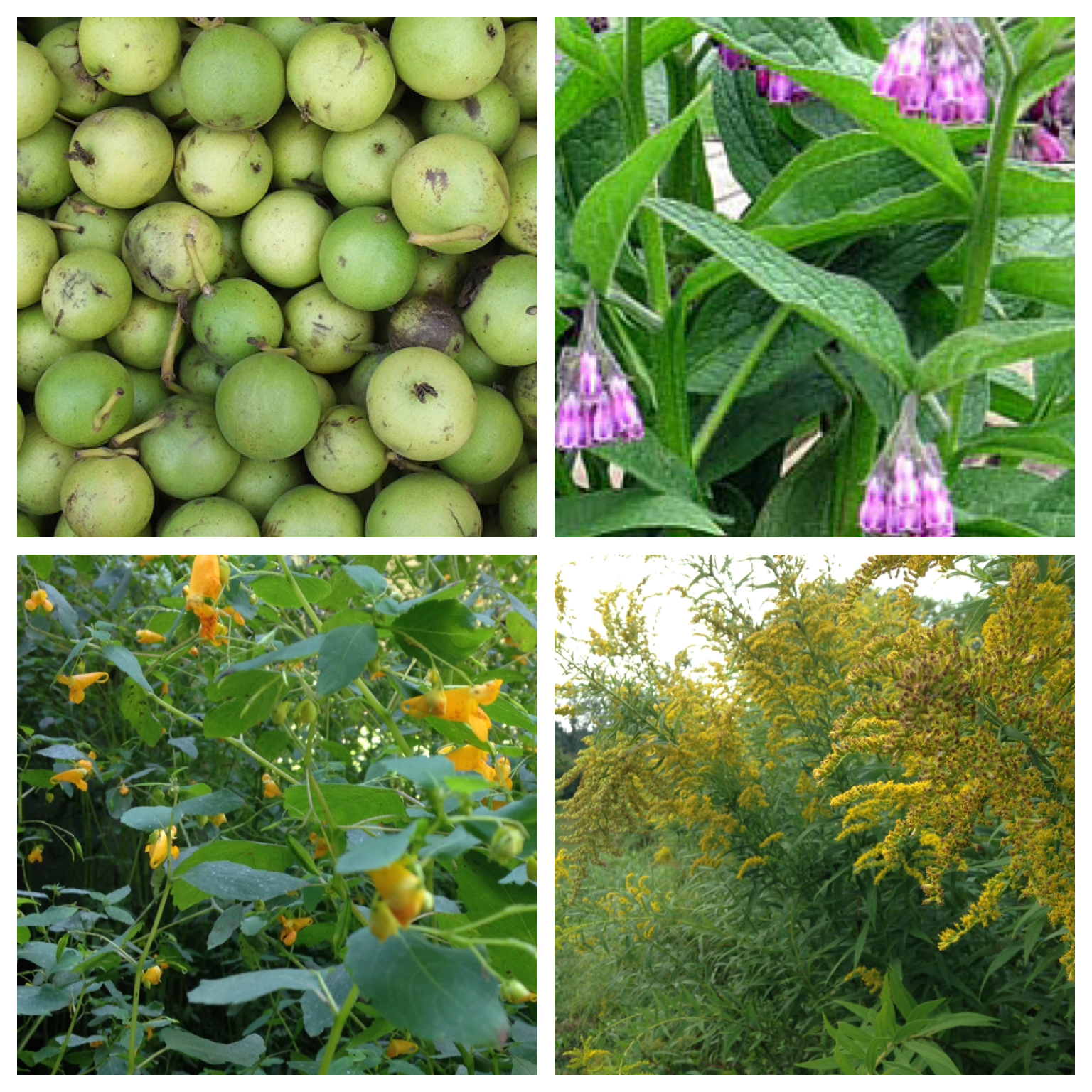 First I covered a brief into into natural dyes and mordanting and then we got the plants processed and the dye baths brewing, which is clearly the best part because you get to smash black walnuts!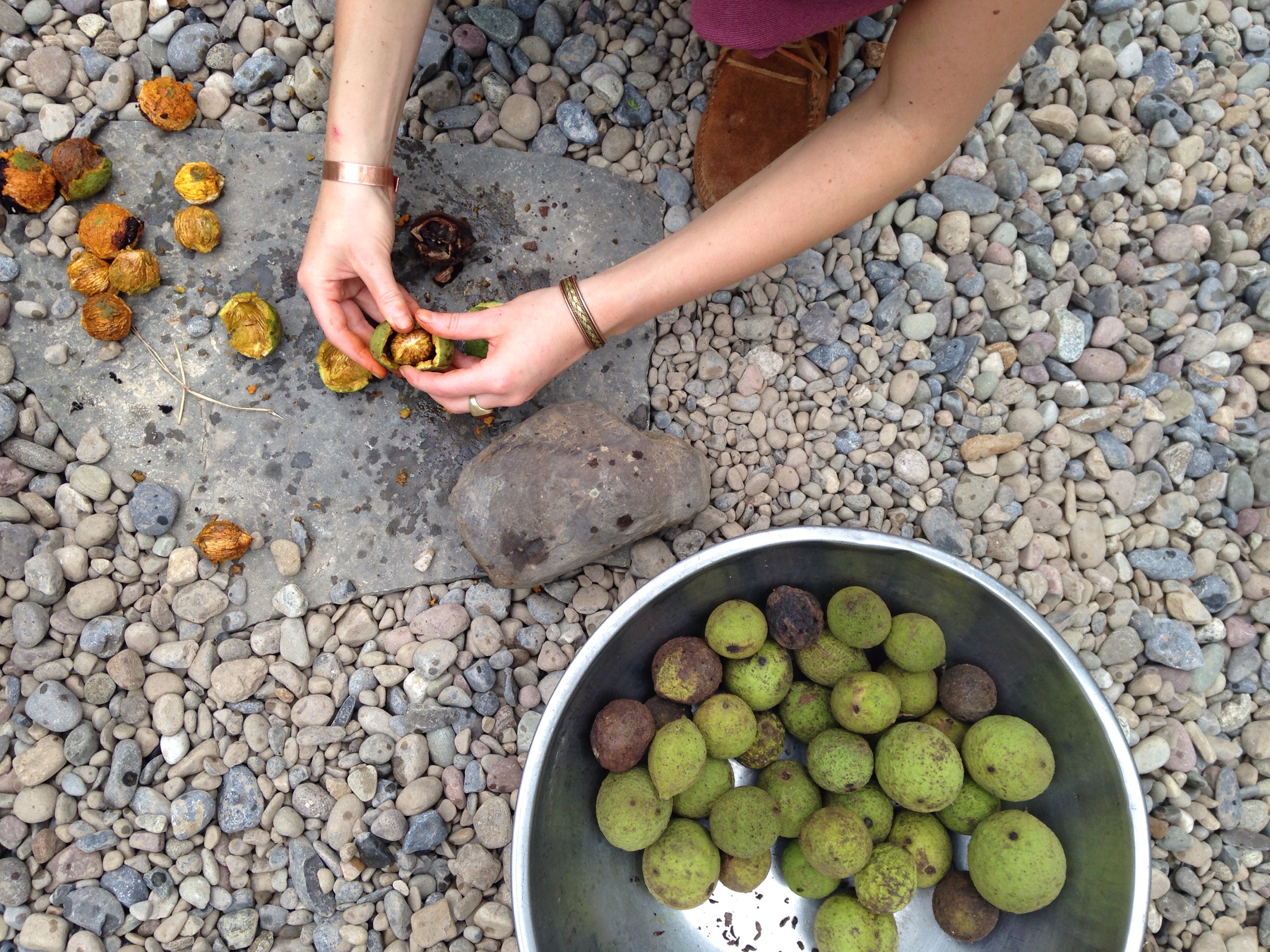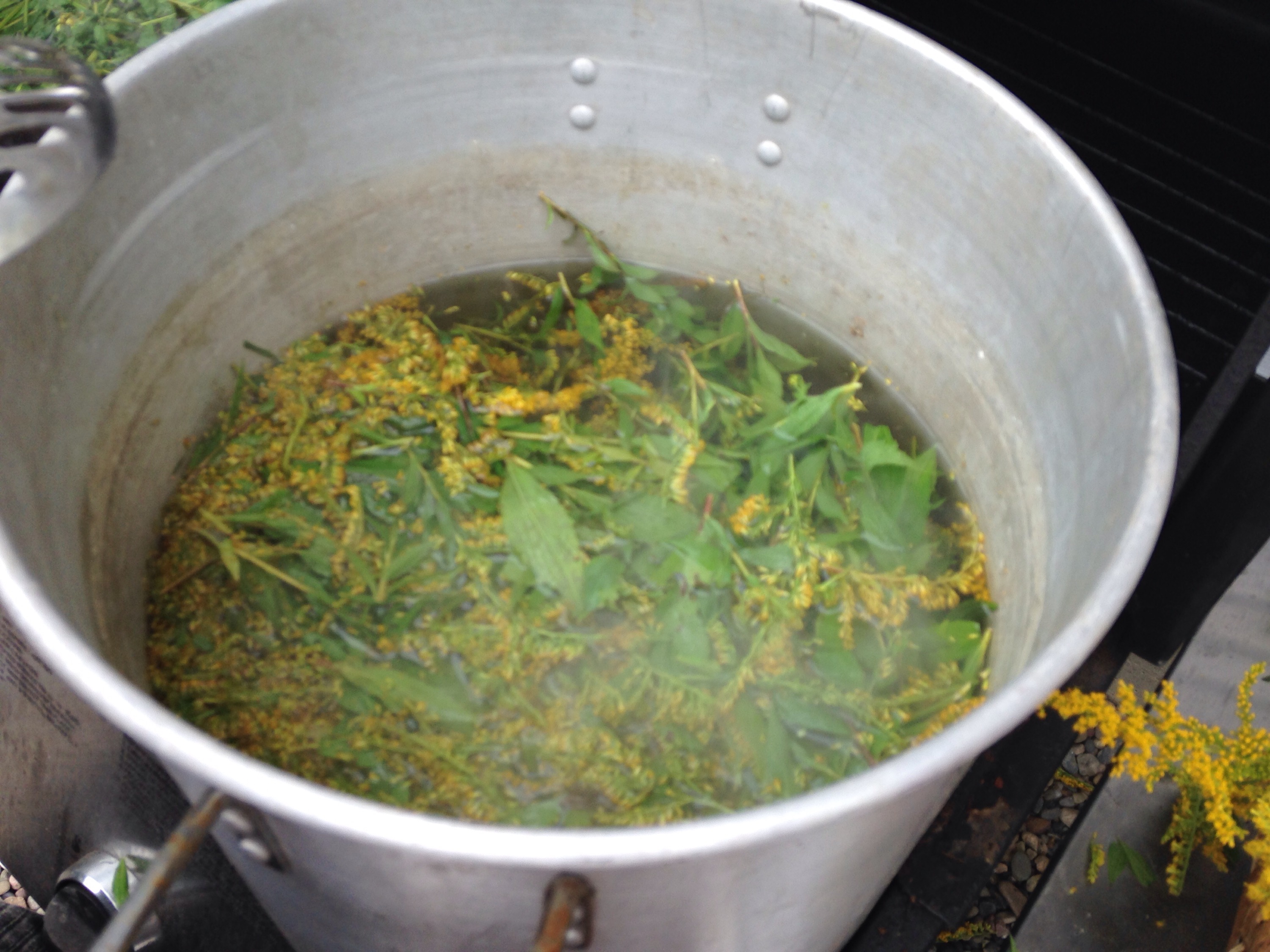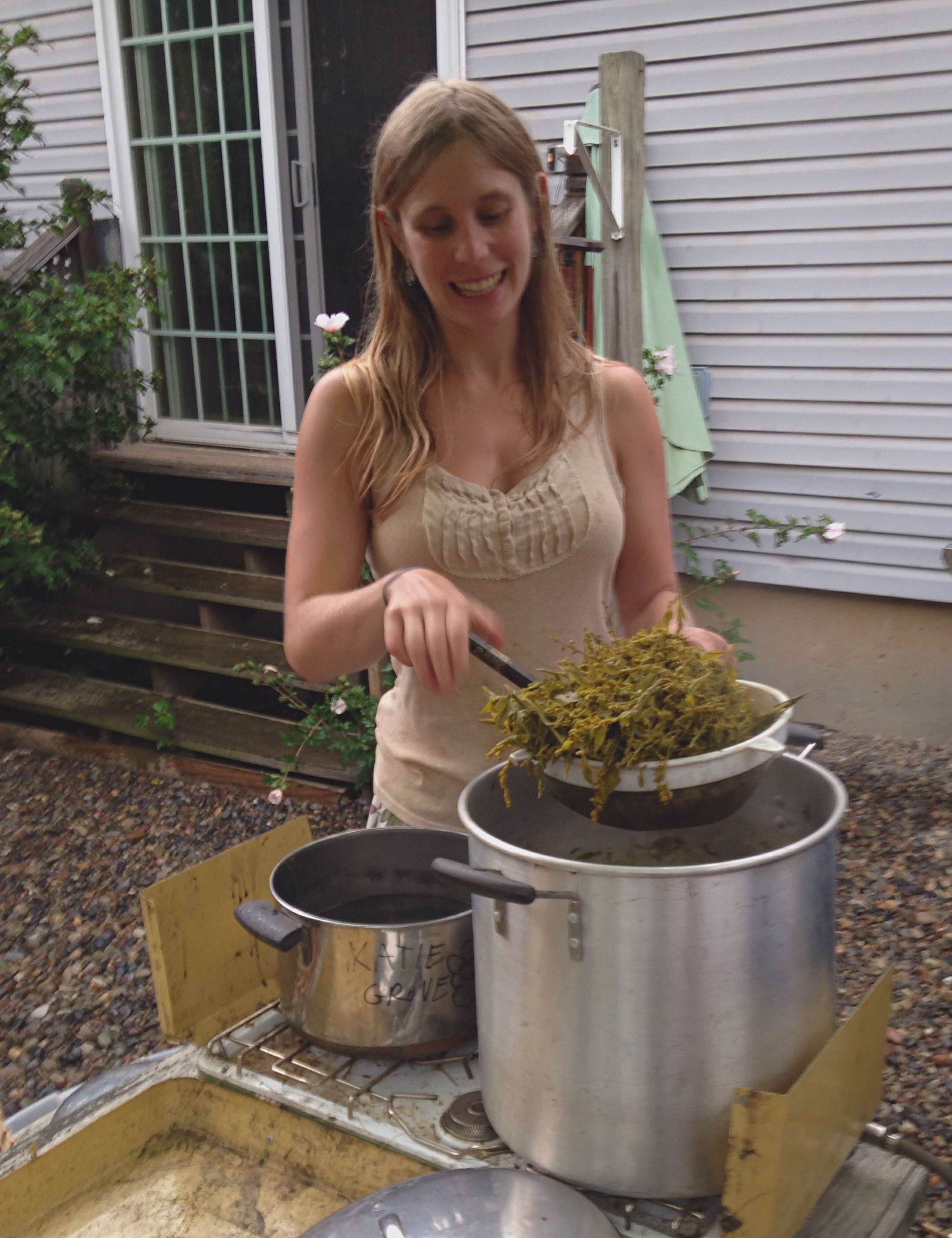 Then Ashley graced us with an overview on making your own herbal medicine before going into the specific medicinal properties of each plant. We each made our own goldenrod oil under Ashley's guidance as the goldenrod dye simmered away outside. As the day progressed we nourished our souls with tea, laugher, and community as we got rained on and continued to tend the dye pots, putting in skeins of wool and silk scarves.
While there are some studies describing the effects of plant dyes directly on ones skin there is another more meditative and spiritual level to the medicine of plant dyes. When I'm feeling down and unable to cope with all the emotions that we have to go through on a daily basis I can put on my goldenrod scarf. Will the presence of that dye on my skin have a tangible effect? I'm not sure, but just by wearing it I feel stronger and more clarity. I think about goldenrod and all it's hearing properties and reflect on what it means on so many levels, while calling in the medicine of the plant. It definitely works! The other day when I wiped out and injured my knee I was feeling completely overwhelmed until I wrapped my comfrey scarf around it and stopped to take some deep breaths and relax, thinking positive and healing thoughts. The beautiful green color and the dye helps me channel and focus on the qualities I want to invoke in my day to day healing. I'm incredibly excited to continue learning about herbal medicine and incorporating it into my plant dye practice and into my teaching.
Here are some beautiful colors we made together. : ) Below, from left to right are: elderberry, comfrey, goldenrod, and jewelweed.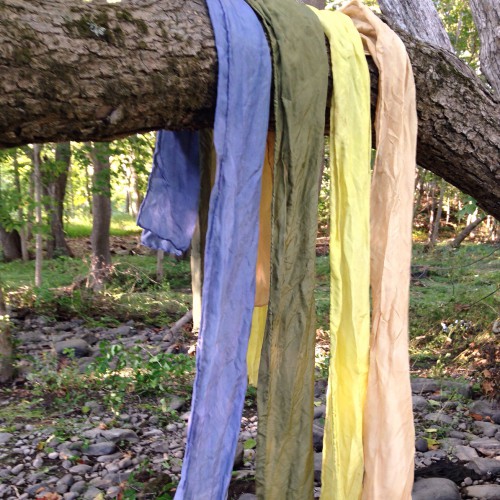 If you have any ideas and reflections about using color as a tool for healing or about making dyes with medicinal plants please let me know in the comments or email me! I'd love to continue to conversation : )