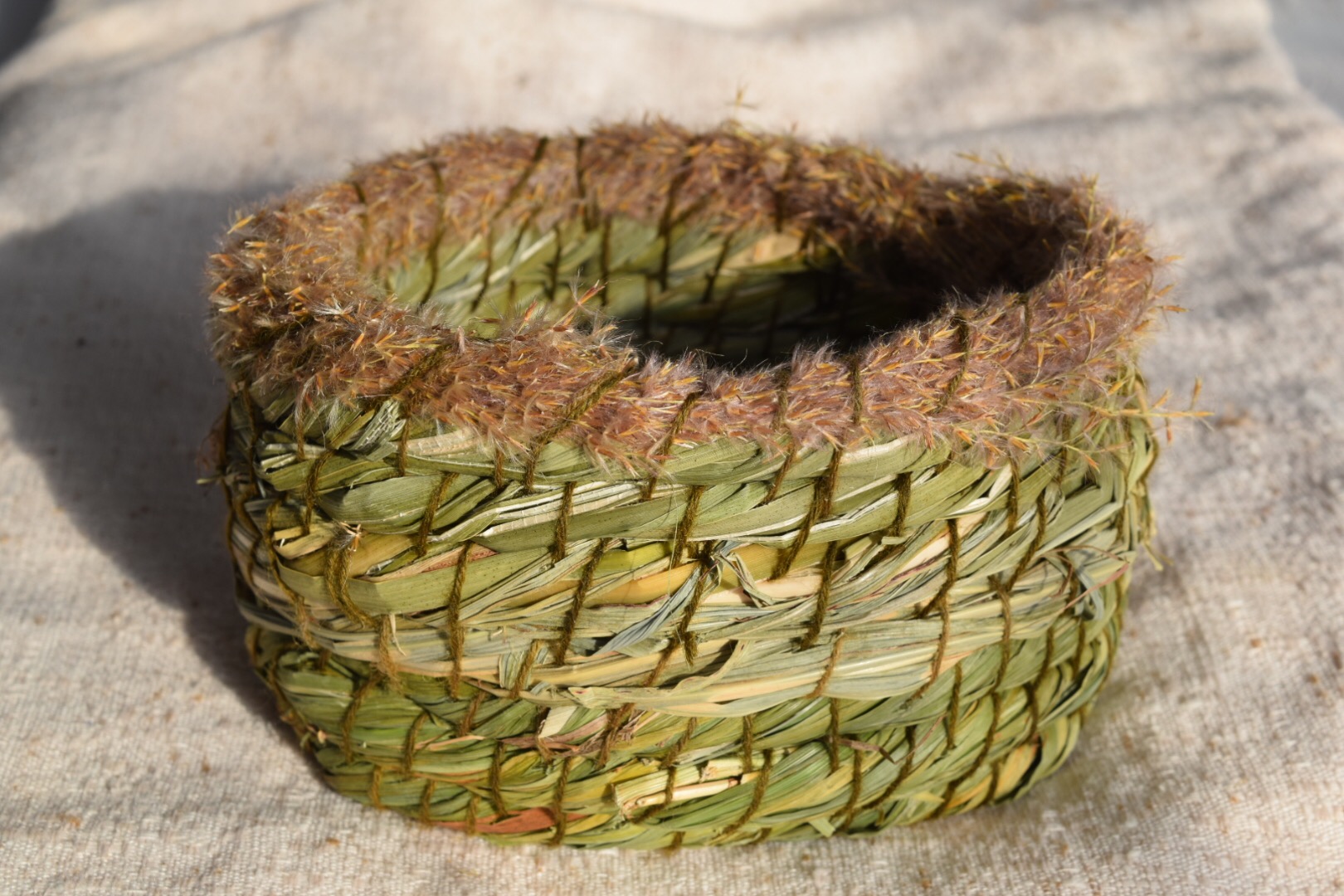 Backyard Basketry Workshops at the 2017 NYS Sheep and Wool Festival
Coiling and Twining: Backyard Basketry Workshops
Every time I teach a basketry workshop it becomes more and more clear that people want to learn how to go out into their backyards and harvest plants for basketry. As students from all over the East Coast showed up to my workshops at the 2017 New York State a.k.a. Rhinebeck Sheep and Wool Festival it felt really good to be able to share my love for baskets with such a diverse group!
Both my 2015 and 2016 workshop experiences were just the beginning! This year I continued the tradition: on Thursday I taught Backyard Basketry: Coiling with Grasses, Cattails, and Iris. Friday was Wild Basketry: Twining and Twill with Cattails and Bark. And Saturday I threw a little variety in the mix and taught a workshop on plant dyes which you can check out here.
As always it was invigorating and affirming to see each student's unique personality come out through the basket. At both workshops some were wild and others were neatly stitched. Some folks came with an idea of what they wanted to make (like one woman who recently started a lavender farm and wanted to practice coiling so she could carry it on with her home grown lavender)  Others were completely open to whatever their baskets might bring. I even had my youngest, and possibly most creative student ever: a young boy who had way more fiber experience I do and choose to make an absolutely amazing basket hat!  There were sisters, and close friends who may as well have been sisters. Each person completely unique, and that is reflected even more in their baskets. I'm already looking forward to next year! I love meeting so many people from up-and-down the East Coast and hearing their stories. Hopefully they will be adding that time they made an absolutely amazing basket to their list of stories to tell!
Here are some pictures from both the coiling workshop and then the twining workshop below. If you're reading this and you were a participant in one of the workshops then thank you so much for coming and spending the day making a basket! It was wonderful to have you 🙂
Coiled Basketry: Grasses, Cattails, and More
Thursday October 19th

---
Twining and Twill: Barks, Cattails, Iris,
Friday October 20th