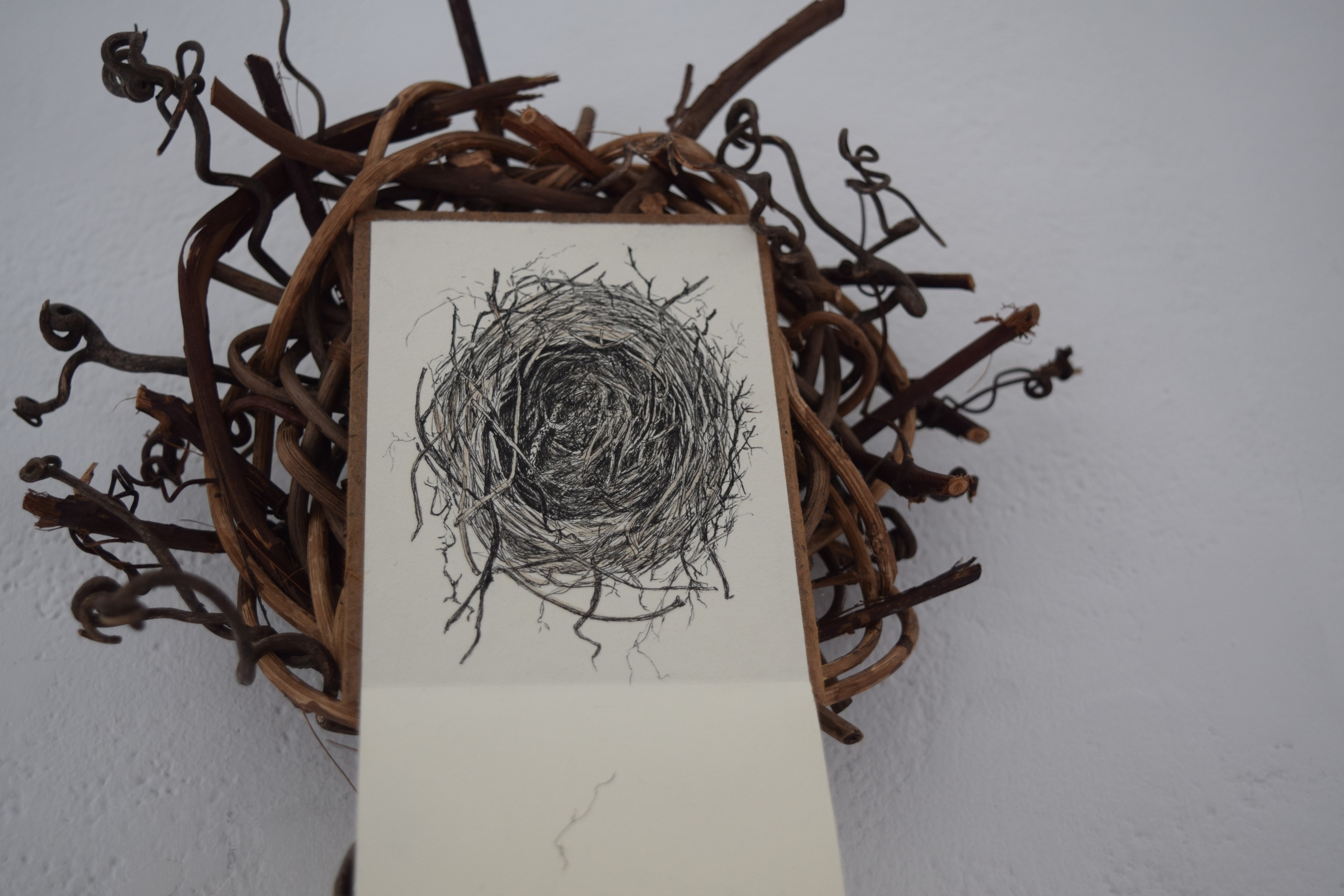 Getting Ready for an Artist Residency at Women's Studio Workshop
For the month of September I am so grateful to have been awarded the opportunity to spend the entire month at Women's Studio Workshop as a recipient of the Ora B Schneider Regional Artist Residency Grant. To have the opportunity to concentrate on making art without distractions is what every artist dreams of and I plan to use every moment! My focus will be expanding my "Language of the Nest" series in the etching studio.
In this series I meticulously dissect entire bird's nests and carefully draw each of the hundreds of pieces of roots, twigs, and grasses. As anyone who knows me is aware, making art that combines creativity with the study of nature is at the core of my artistic practice. The drawings, sculptures, and book art pieces I've made so far will be celebrated this Friday September 2nd at Women's Studio Workshop in Rosendale NY. It's the closing reception for the show and will serve as a launch for my month long artist residency at WSW where I will be continuing this series in the etching studio. This series is dear to my heart and I am super excited to share it with everyone. Here are some photos from the installation. Keep an eye out for more as I dive into work at WSW in September!