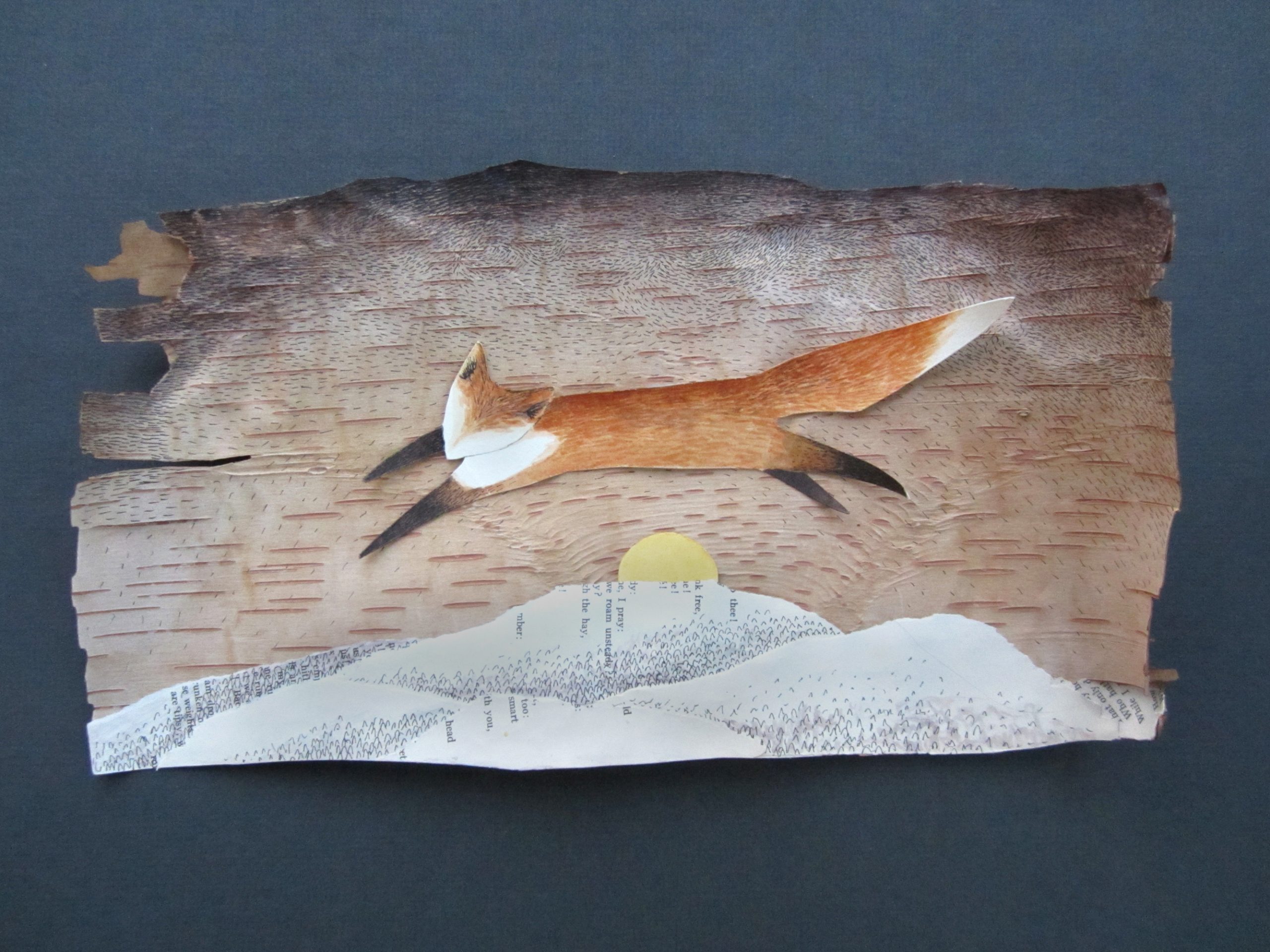 Fox magic and a sneak peek at the upcoming Art Foray
A few weeks ago at a Women's Creative Collective meet-up, Nancy Denicolo lead an activity in which we each chose a card and were encouraged to make a piece of artwork based on what that card inspired. I drew from the deck and the card I picked read
In the morning you approach the remains of a campfire. Who made the footprints that are left there and what magic were they making?
Immediately I imagined foxes dancing around a fire. Ever since that moment I have been obsessed with drawing foxes interacting with our world in a magical way.
Ted Andrews in his book, Animal Speak, says,
The fox has a long history of magic and cunning associated with it. Because it is a creature of the night, it is often imbued with supernautral power. It is often most visible at times of dawn and dusk, the "Between Times" when the magical world and world in which we live intersect. It moves at the edges of forests and open lands— the border areas.
Isn't that amazing?!
There will be more foxes coming soon! That piece is in remembrance of the family of foxes that we had the honor of observing last spring outside of their den next to our house. If I could find my camera charger I would add them now!  I've heard a lot of people talking about foxes and art recently. If you have any pieces relating to foxes or to other animals of the northeast please post a link to it here! I'd love to see more and to also hear your comments about experiences with foxes and reflections on their magic.
In other news…
Here is a sneak peek of some work that I will have for sale at the upcoming Art Foray at the Wired Gallery in High Falls and the Mohonk Mountain House.  The premise of the show is have work by local artists available at affordable prices. All pieces are between 25 and 250 dollars— this is a great opportunity to buy art and support us hardworking artists!! The free admission to the Mohonk Mountain House during the Foray is tempting too, right?