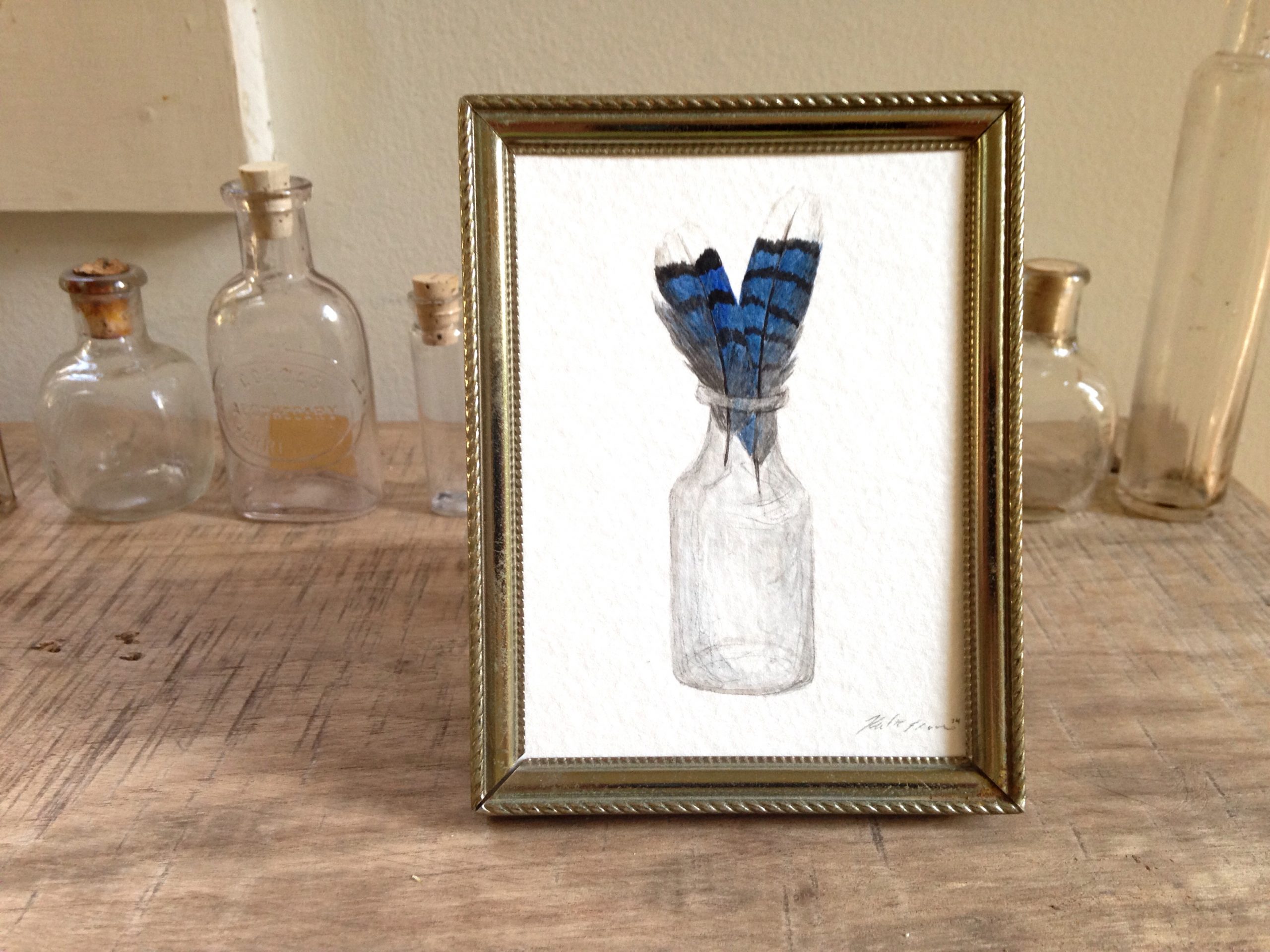 55 Watercolor Paintings of Feathers in 2014!
I have a special place in my heart for birds and have collected many beautiful feathers over the past several years from all over the country. Almost since the beginning I aspired to do watercolor paintings of these treasures, but the paintings never turned out the way I envisioned they would— until this past year. I really dove in and found that once I put my heart into it I made paintings that I really love and am proud of. Each one represents a story of an individual feather and where it was found. What makes each piece even more unique is the frames. I use all antique and vintage frames that I restore and combine with the perfect paintings to make a one of a kind piece. In total I painted 55 watercolors and here is a selection of some of my favorites from 2014 and the stories behind them.
All feathers are for sale here, unless marked as sold. A lot of my feather paintings these days are commissions so if you have a bird or a feather that is special to you that you want a custom painting of please email me anytime.
Kestral Tail Feather – sold
A gift from my best friend's parents, who I always love to visit when I am home in Pennsylvania.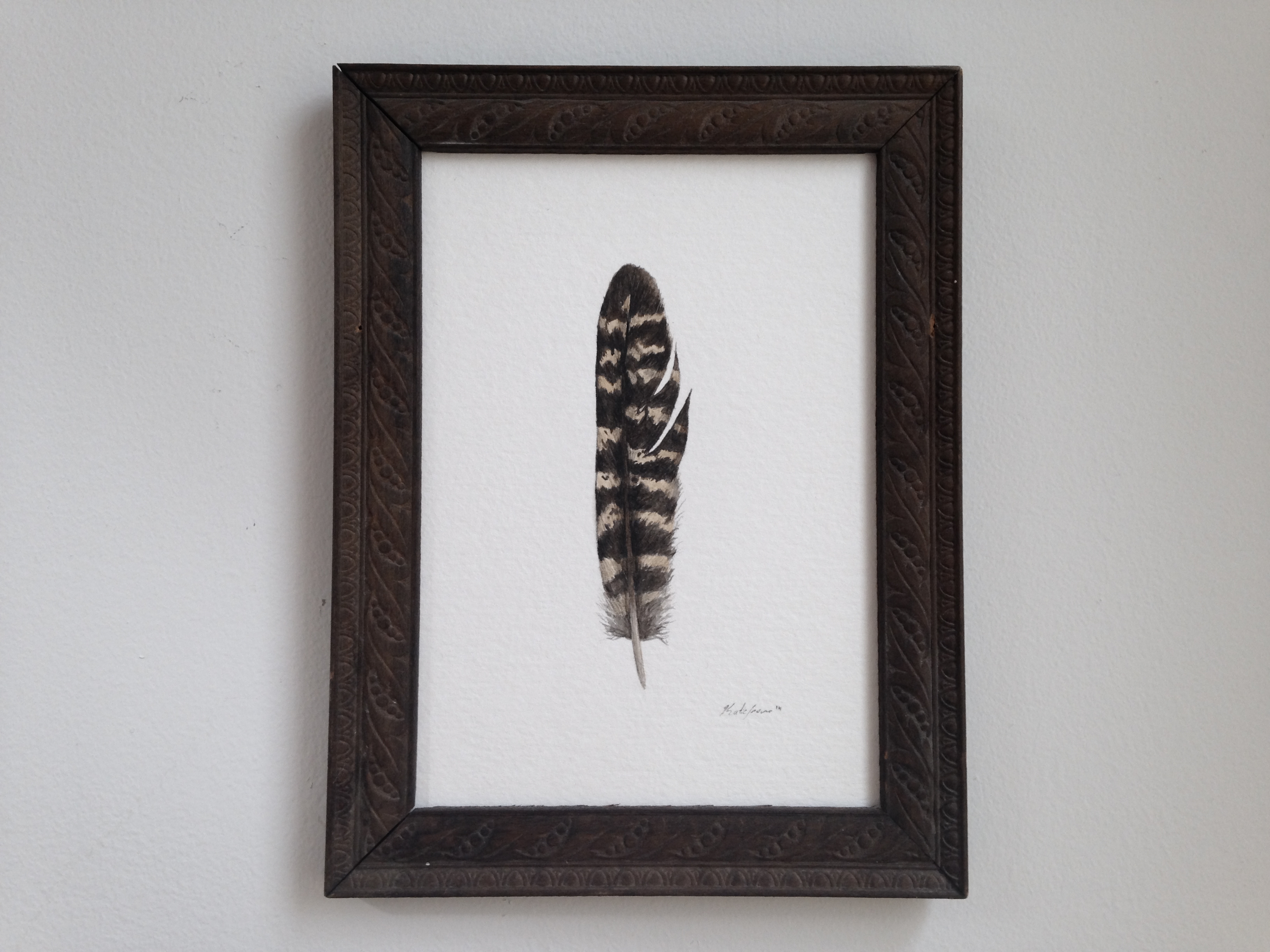 Barred Owl Feather,
A gift from my sweetheart who stumbled across it at the base of a cliff of white rock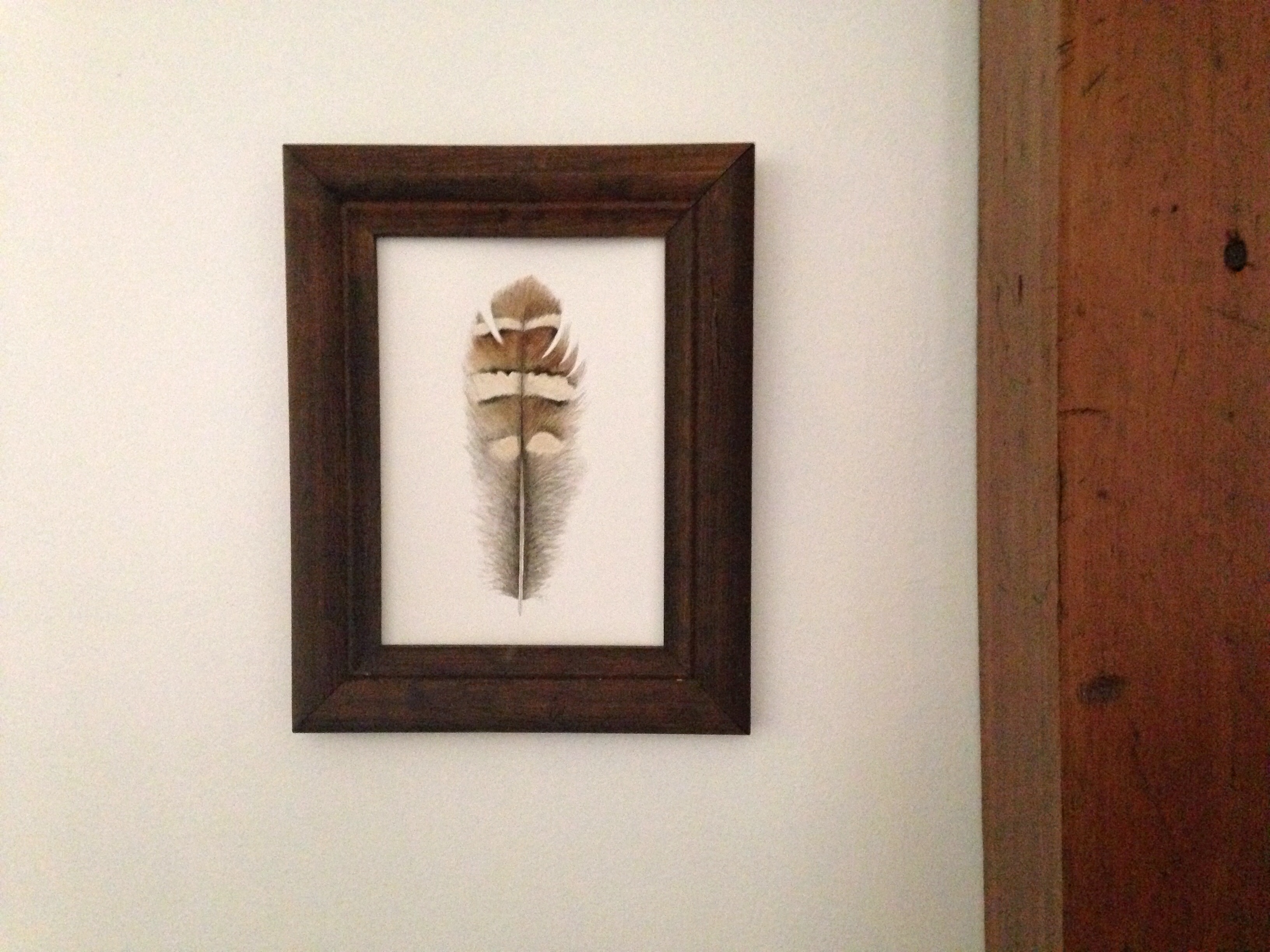 Chukar Feather – sold
I found this little feather on a beautiful high road in Utah. The bird was dead and I moved her body from the side of the road to a sacred spot and brought this feather home to remember.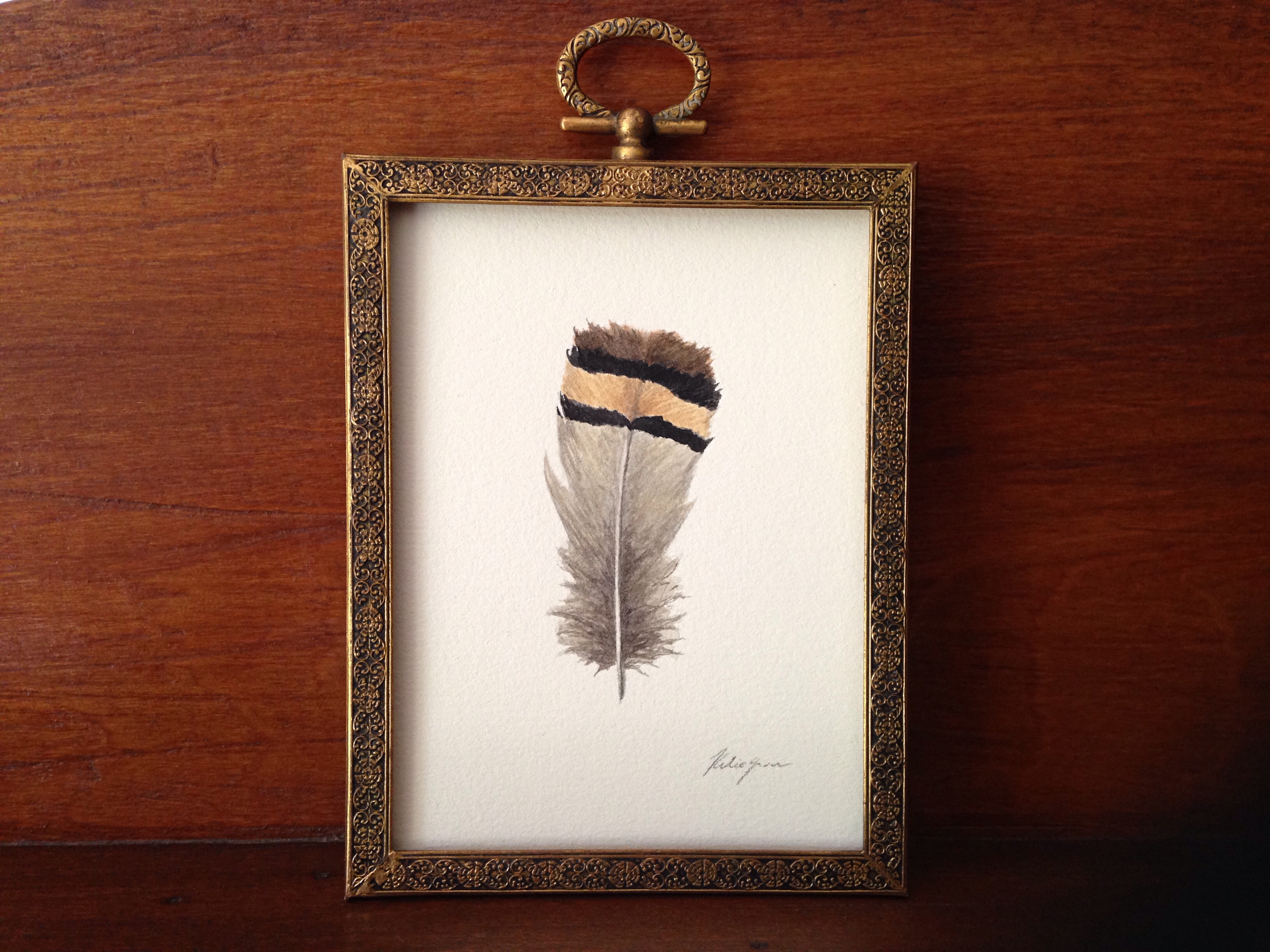 Cooper Hawk feather,
Found in the Hudson Valley, by the river.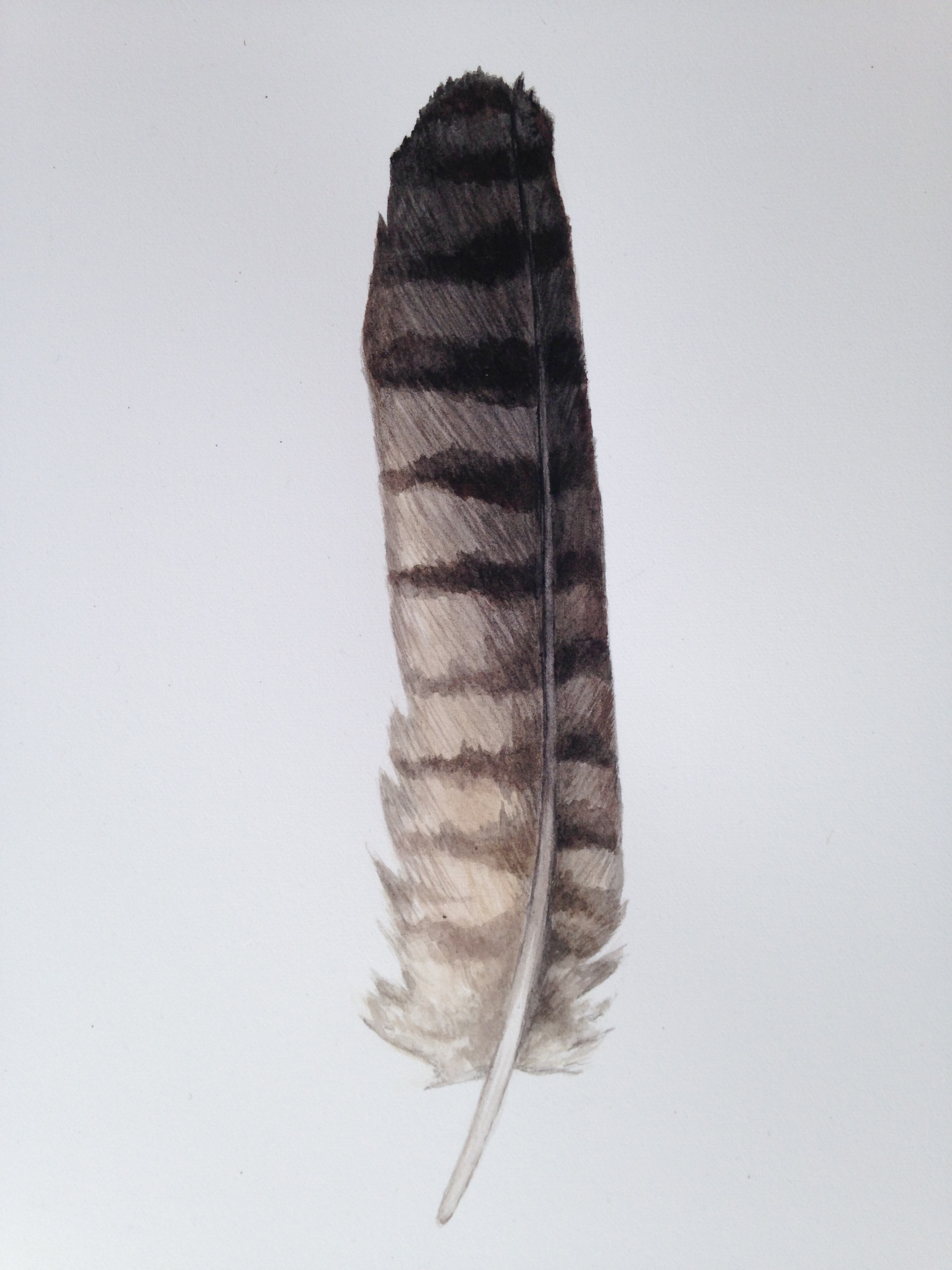 Short-Eared Owl Feather – sold
From the edge of a grassy field, found at sunset.
Great Horned Owl Feather –sold
Found in the mountains of North Carolina, which I will always consider to be a home away from home.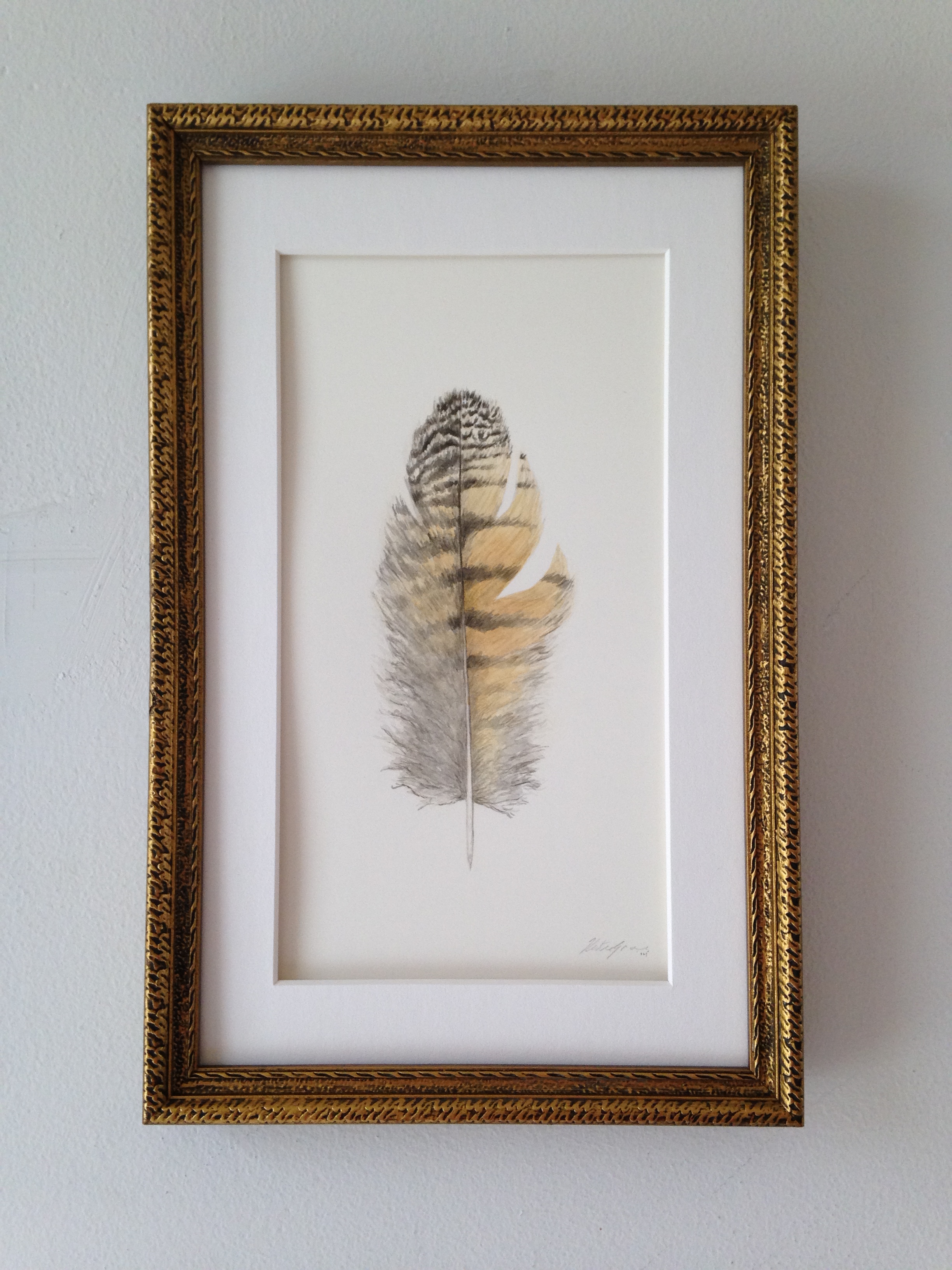 Wood Duck Feather
A gift from my wonderful friend Julianna Blizzard, found by a lake on one of her magical hikes in upstate New York.
Wood Thrush Feather
I found this one while climbing near my home in Rosendale New York this fall. The wood thrush is one of my favorite birds and finding it's feather made me miss hearing it's melodious song at dusk.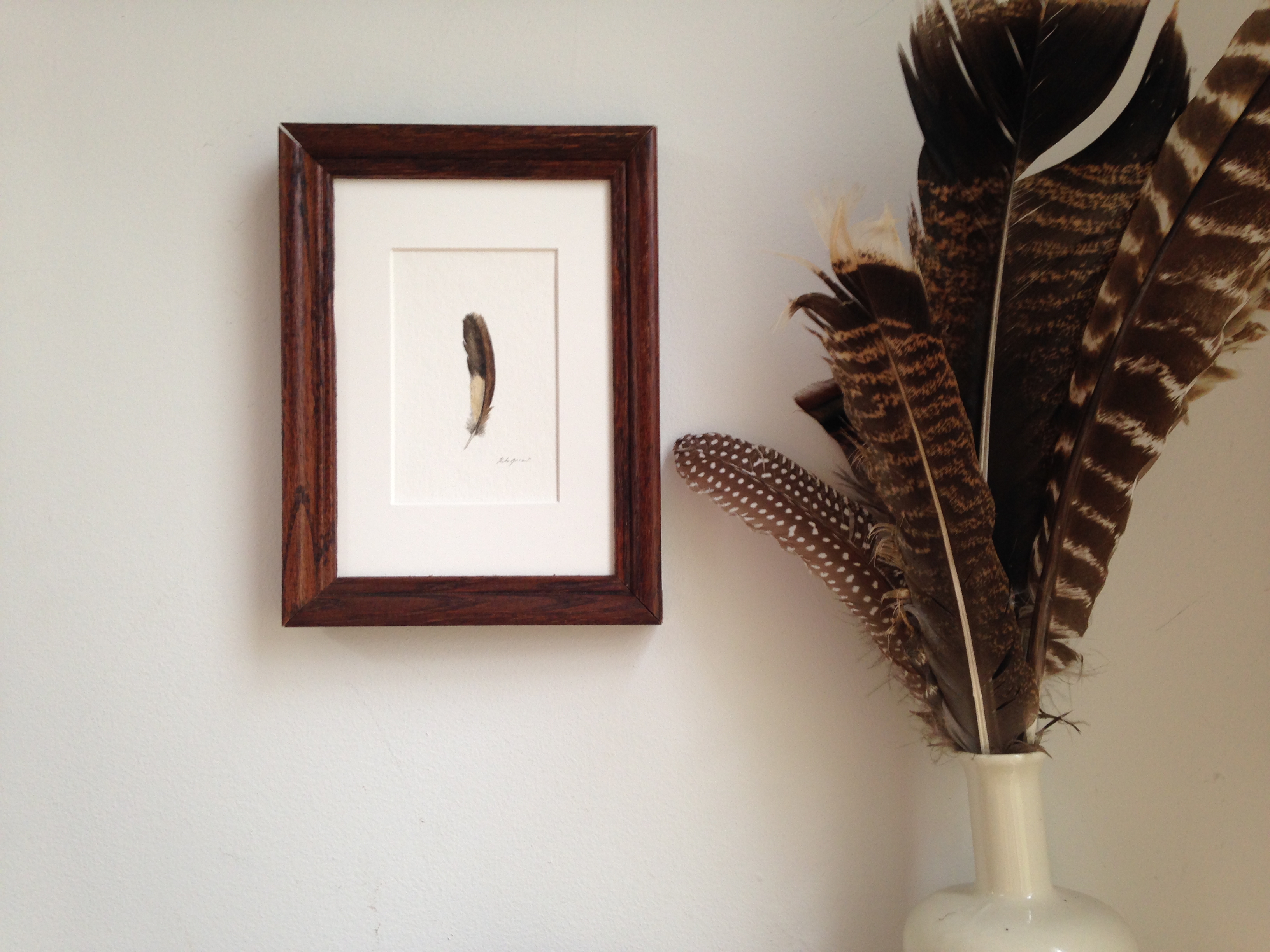 And here are some more! To see most of the rest of the 55 (including some egg paintings) check out my store.