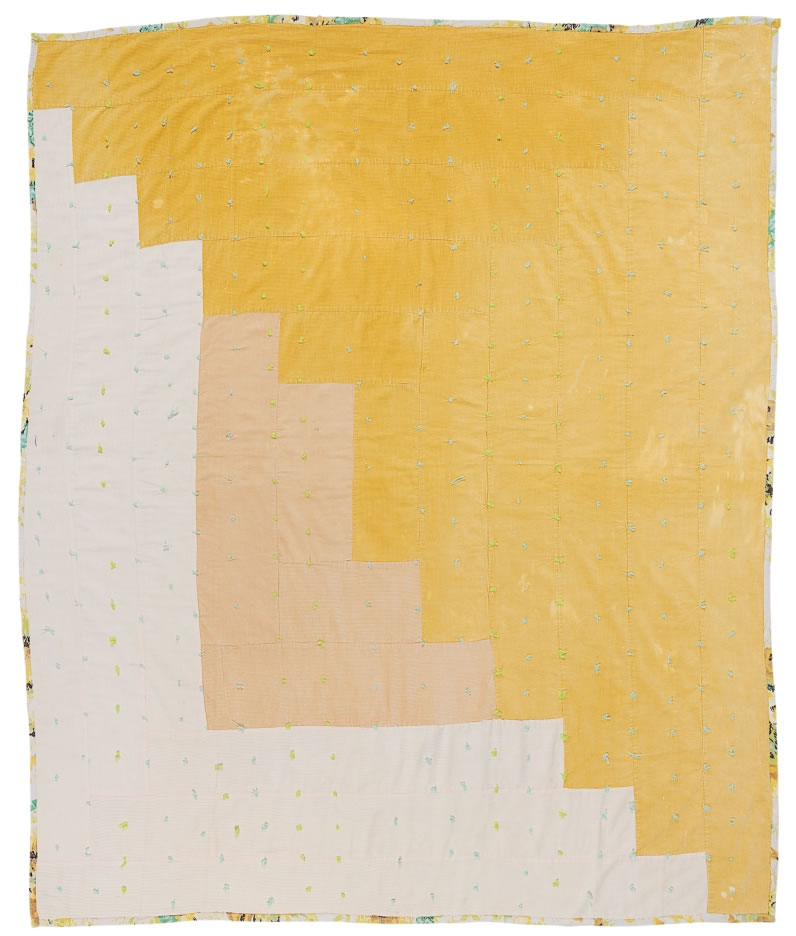 Quilt Inspiration- Gee's Bend
in 2008 I had the good fortune to see an exhibit of the quilts of Gee's Bend at the Philadelphia Museum of Art. These beautiful pieces are so strong in both their aesthetics and their history. They embody the idea of storytelling through material that fuels a lot of my pieces. Why the idea of storytelling fascinates me, I can't exactly put my finger on. The word storytelling may not even be accurate…maybe what I am getting at is that I like to use found materials that have a history, a past life and to make pieces that seem as if they have been around as well. I'm inspired my my sketchbooks that I keep while traveling and especially by found objects and materials, including piece of paper, books, fabric, and all sorts of objects.
The quilts of Gee's Bend were made by african american quilters at the small very isolated town of Gee's Bend in Alabama.  The inhabitants were descendents of former slaves and while struggling with poverty developed a strong community and maintain cultural traditions. In the mid 1900s these women formed quilting bees to create quilts not only for their families, but as a source of income. It is their process with material that fascinates me- they would use what they had, tearing apart old articles of clothing to use. Work clothes, torn dresses, flour sacks, jeans all became mismatched pieces of color that they would integrate into these beautiful quilts. They did not make them perfectly- the pieces are odd and jumbled and the edges are in no way square. Up close you can see that stiches are at times haphazard and at time small and perfect. The idea that these women would take the clothes of their family and make quilts out of them is poignant to me. It is a very tangible and unique family history.
Objects with a history and the emphasis on necessity really strike a chord with me. Plus there is the pure spirituality and love put into these quilts! I can imagine women sitting around and singing as they sew. Material history, messages, passage of time, weathered pieces of fabric, and an embracing of imperfection. I am very inspired by these ideas and want to incorporate them more and more into the pieces I am working on now. My recent quilts are all handsewn with a lot of found materials, but I think I want to look more and more into obtaining old ratty fabrics and thrown away things to use. I already do that as much as I can, but I want it to be a bigger part of my concept…   Very exciting! I am just waiting for these quilts to make it to a nearby museum so I can get another close up look at them. ok! I'm off to work on my newest quilt- which will be a little bit different from those I've made before.