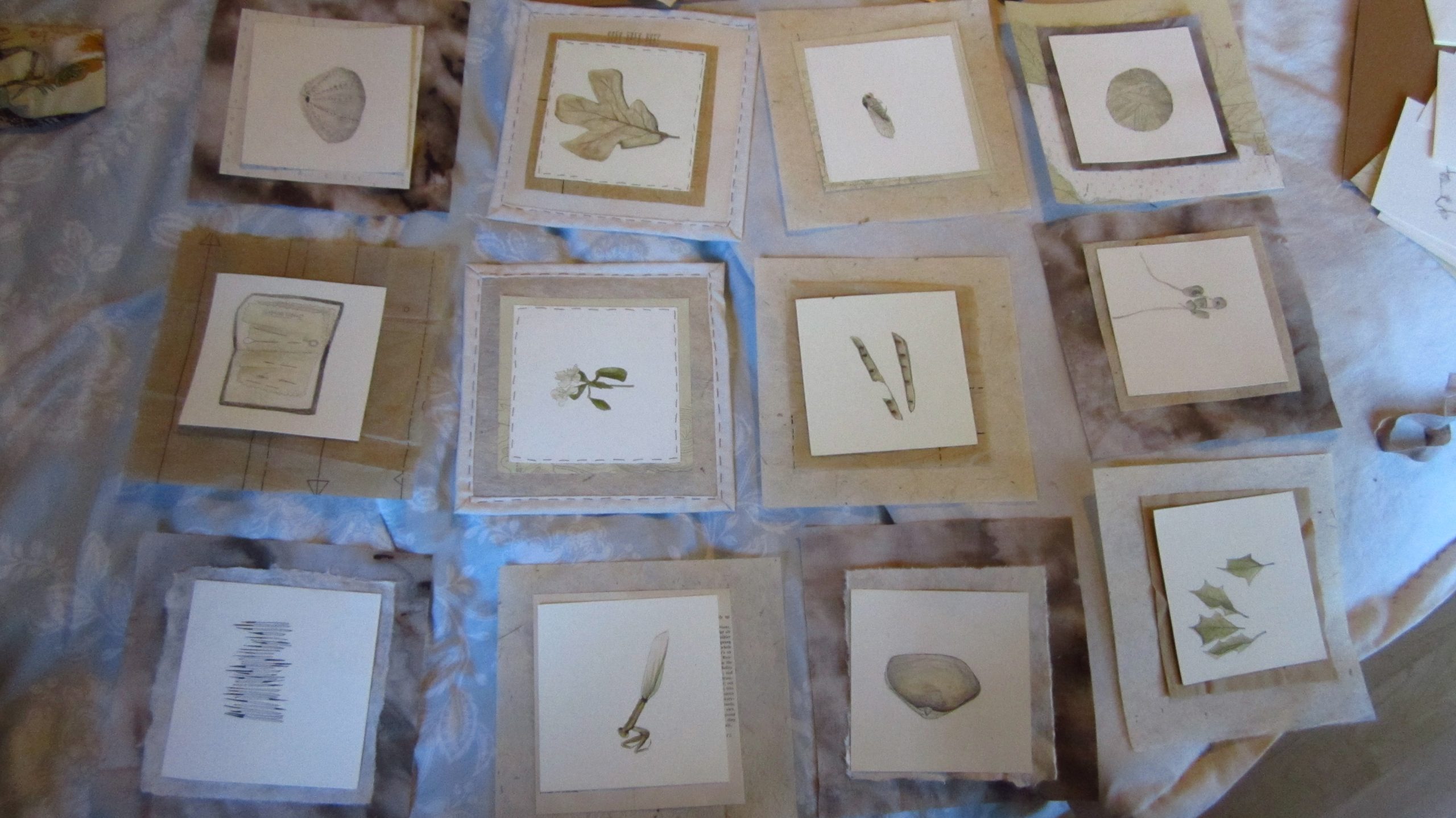 New blog, new series, and now a new studio!
I've been getting a lot done in the past couple days- work is coming along nicely on my little treasure portraits and today I spent time figuring out what form I want the book on the back of the old wool carder to be like. First though!
Here is my old studio…aka my bed
and here is my new studio! a beautiful fold out table that fits my cutting board magnifiently!
Beautiful!
Here are some photos of what I have been up to in the past few days…lots of sewing and planning.
More later!  For now check out my website- katiegrove.net for more past work and other information