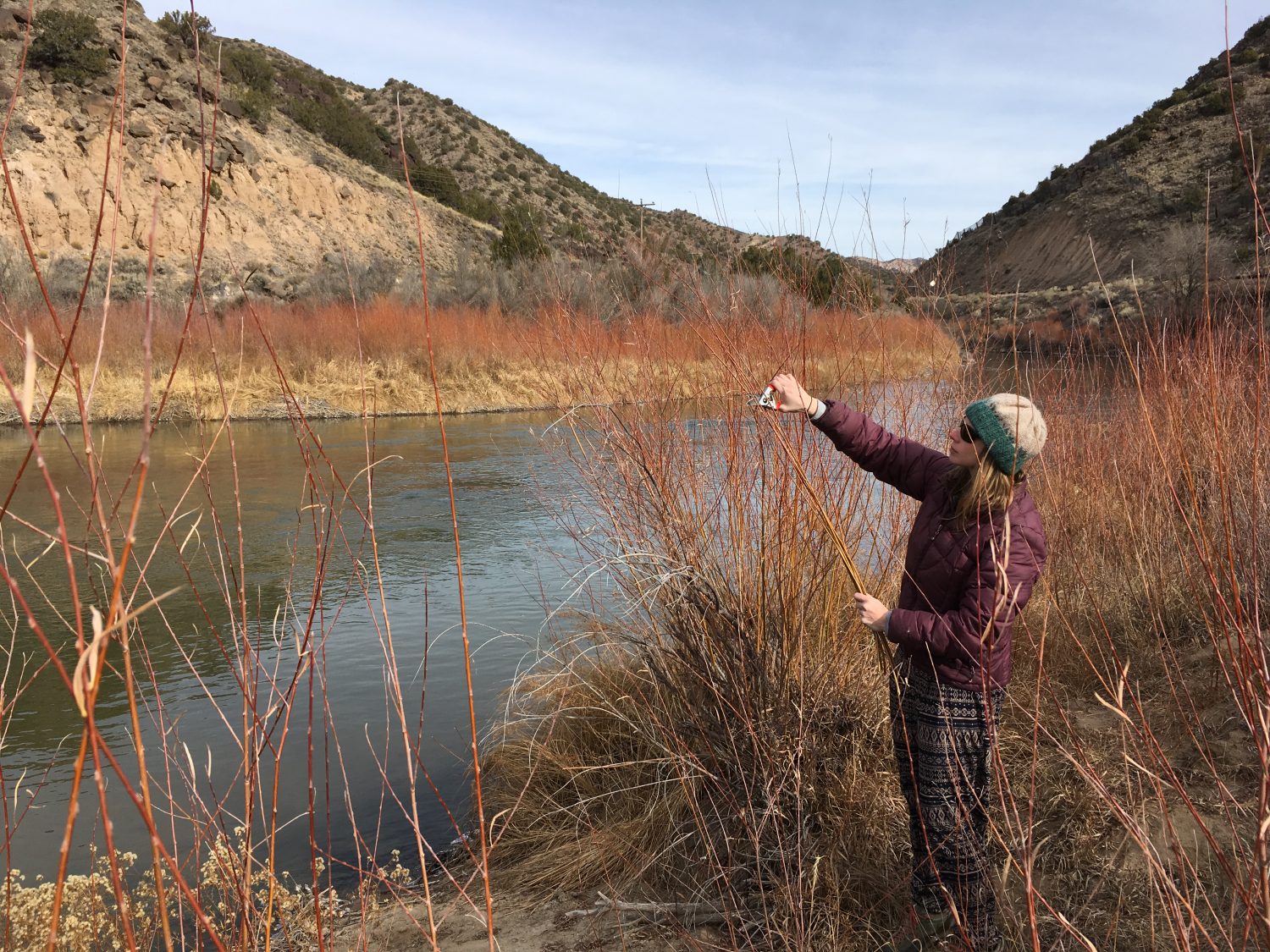 A Basket Weaving Road Trip
Southwestern Basketry Road Trip: Weaving in Arizona and New Mexico
For the past few years my partner and I have spent at least a small part of the winter traveling to the southwestern part of the US. This year we escaped the New York winter for a full five weeks and I have to tell you the truth– I didn't want to come back! I've always been in love with the desert. The smell of sagebrush, tracking animals in the sand, the feeling of watching the cycles of the moon rising and setting over red rocks. This year it went even deeper and I'm already yearning to return. This year instead of rock climbing in Nevada or southern California we drove through Arizona and New Mexico, states that I have never spend any considerable amount of time. I fell in love with Taos in New Mexico and the Chiricauhua Mountains in Southern Arizona. We hiked, visited friends, explored new places, climbed, and checked out beautiful petroglyph sites all over. But the part of the trip I want to share here is the basket weaving adventures! I made it a point to research the indigenous people of the area and their basketry history.
What plant materials grow in the southwest? How are they used? What does the history of basket weaving look like?
It was wonderful to explore with this in mind and it greatly deepened my experience.
What does a basketry road trip look like?
Visiting museums and historical sites, reading and researching, and harvesting materials! Instead of writing a ton on what we did and where I'll make a few lists and include many of the photos I took on this adventure.
Harvesting basketry materials
I was lucky enough to get to harvest some materials that were in season on our trip. Some highlights were:
Apache pine needles
Beargrass
Yucca
Sotol
Red Willow
Dogbane
Agave
Basketry museums to visit
Arizona State Museum
While it may sound boring, this museum was absolutely my favorite that we visited. Located in the heart of Tucson, Arizona, it houses and incredible collection of baskets in really interesting exhibits. If you are traveling through and want to learn more not just about basketry, but about many of the indigenous people in the Southwest this is the place to be.
El Paso Museum of Archaeology, Texas
Small, but quality collection of baskets.
Moundville Historic Site, Alabama
So cool! Not many baskets, but a really cool place.
Arizona Sonora Desert Musuem
Well this one was not a basket museum, it was incredibly interesting. Think of it as a living natural history museum. It has some aspects of the zoo, and that there are animals, but it is incredibly educational and really fun.
Books to Read
Whether reading on the drive or researching at home these are a few I like. Just click the picture to go to the book on amazon.