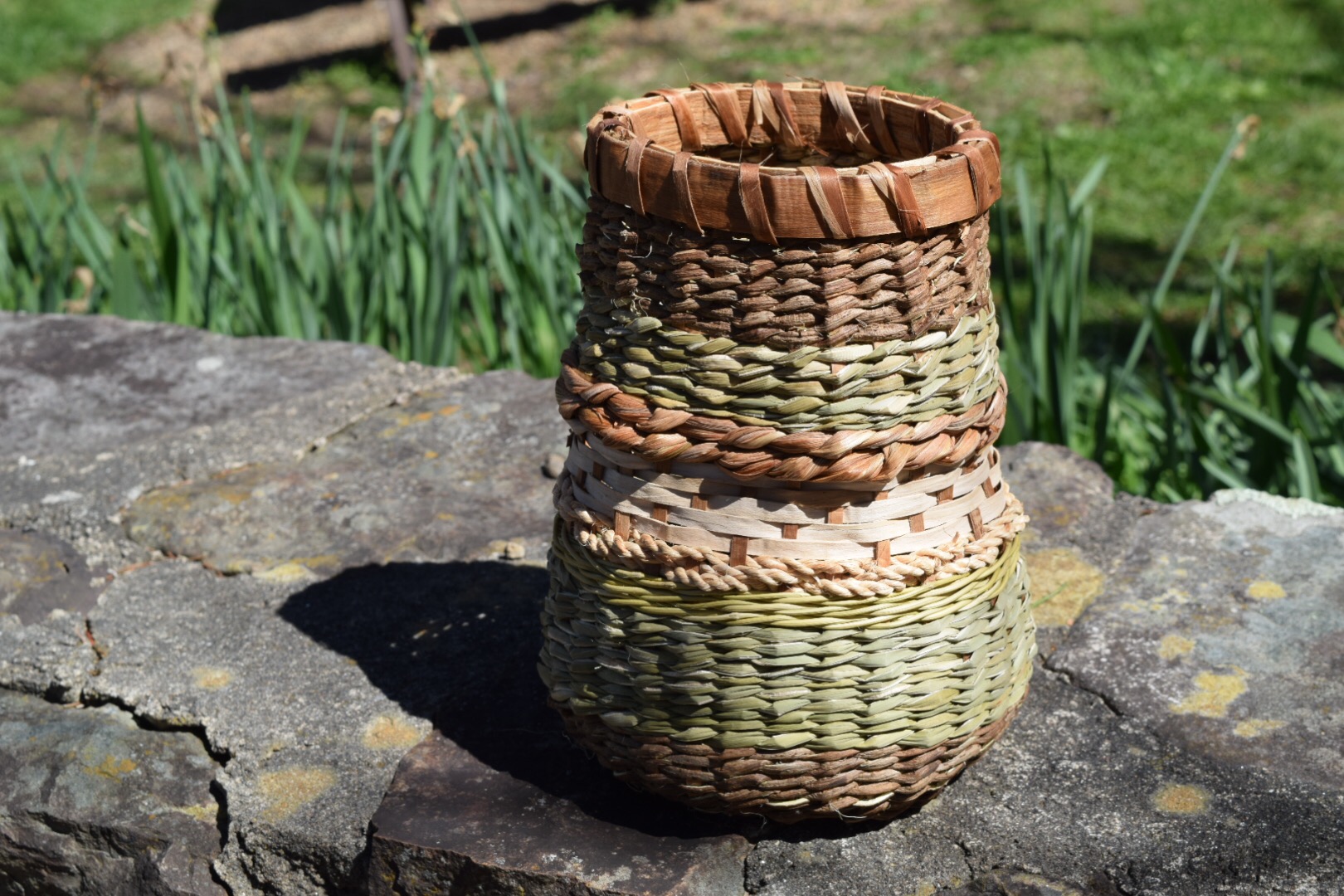 Teaching the Art of Natural Basketry at Arrowmont School of Arts and Craft
The long weekend workshop I had the opportunity to teach at Arrowmont School of Arts and Crafts the first week of April has been one of my favorites so far. The key was space that having several days provided to us. We had the space to delve into the deep process of choosing a tree to harvest, thanking it for its life, and learning to remove and process the bark. We had space for each student to create a vision for their individual basket and have the support of myself and my assistant, Alyssa, to achieve it. And we had the warm and welcoming space at Arrowmont, which has been a catalyst for the arts community in Tennessee for many years.
I love being an artist and creating work. But I also am incredibly drawn to sharing the knowledge of working with plants with the world and absolutely love teaching.  The amazing students and atmosphere of this workshop only served to deepen that for me! I'm so grateful to everyone that participated and to the folks at Arrowmont for making it possible. As always, I am so pleased  with the beautiful, creative, and unique baskets everyone created! Here are a few photos of the class in progress as well as a selection of finished baskets. I didn't get pictures of everyone's, but they were each amazing.
A richness of materials
For those of you who are looking at each basket and wondering what specific materials it's made of, we used quite a large array of plants in this workshop! It's what allows everyone to create such a unique pieces.
We used the inner bark of several species of trees for the stakes and twill patters of the baskets, including tulip poplar, mimosa, white ash, black walnut, and elm.
For the category of leaves we used cattails, red hot poker leaves and iris leaves.
As for vines we focused mainly on kudzu and honeysuckle. Not to mention soft, pliable basswood bark for making cordage and lashing rims!
It was clearly a material rich workshop– some students even brought in materials from their homes the second day, including willow branches, birch bark, yucca, and others! It was very inspiring to see the connection to local landscape being cultivated… Well without further ado, heres some photos!