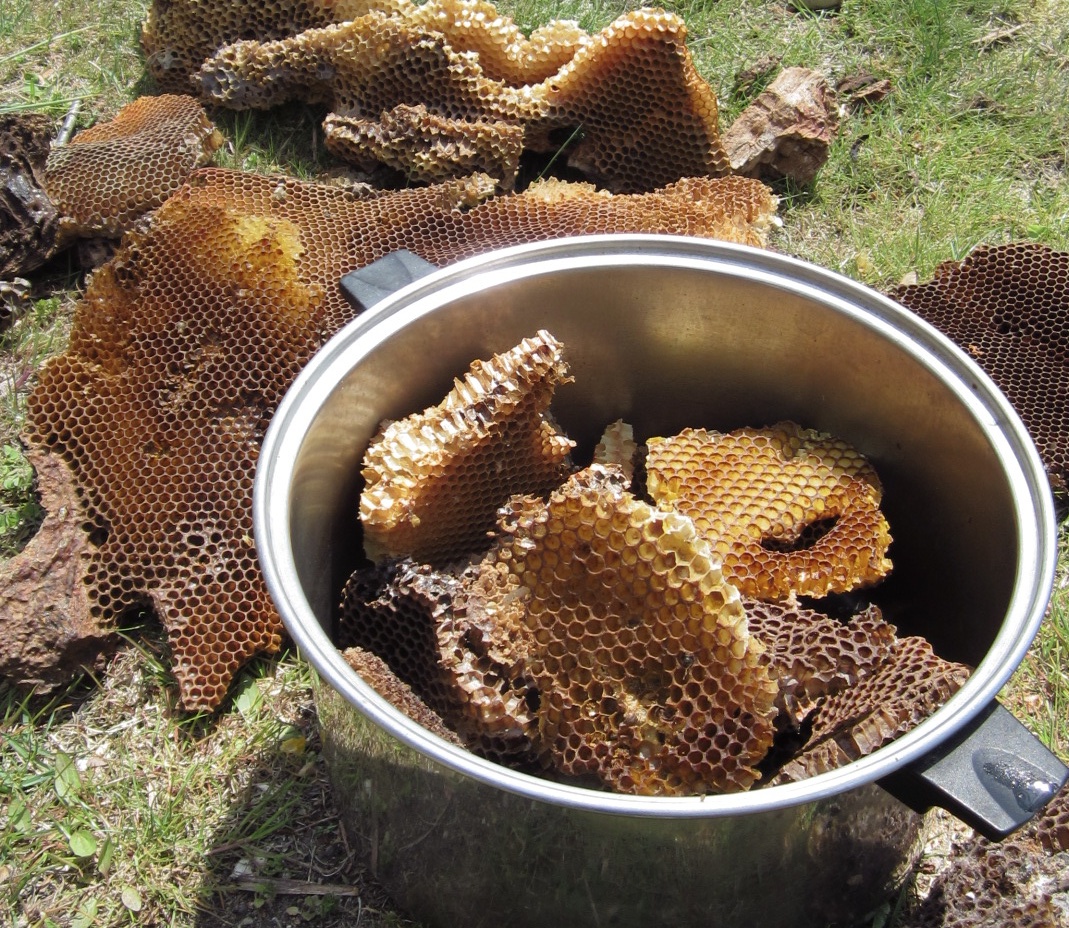 Tutorial- How to make your own beeswax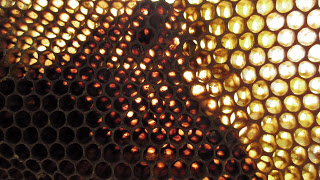 It is much easier than you think! The trick is to find the raw honeycomb that the process begins with. I suggest contacting local beekeepers and asking if they do anything with their old honeycomb.  The honeycomb I used came from a unique place—an entire cross section of an old fallen tree that was filled with an abandoned wild bee hive. When the giant tree fell the bees didn't survive and I was able to harvest a lot of honeycomb. The shapes, colors, and smells of the honeycomb were so enticing have served as inspiration for some of my recent work visually. In addition to drawing and painting images of the comb I thought it would be a great experience to make my own beeswax from it! The process ended up being very simple.
1. Break all the honeycomb into smaller pieces and add them to a large pot that you don't mind getting dirty. Don't worry if the comb is old or infested with moths, it is still usable.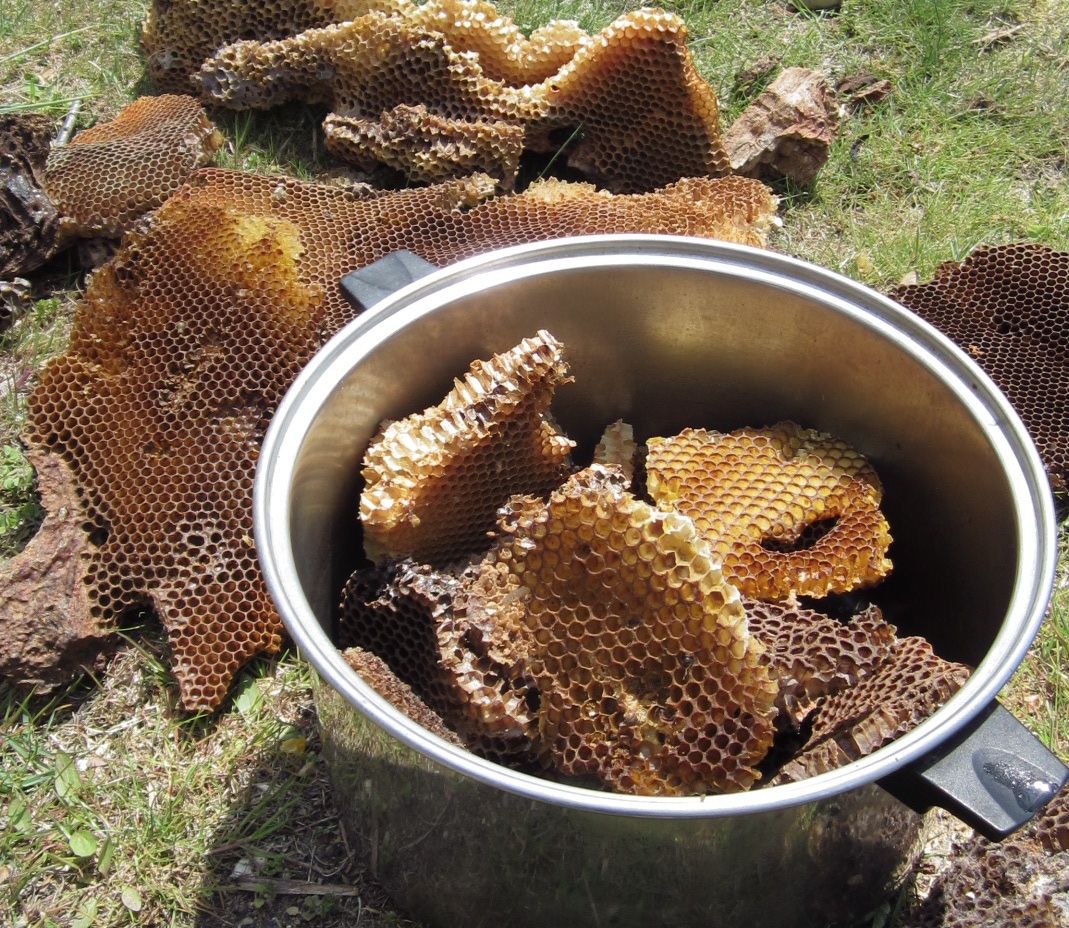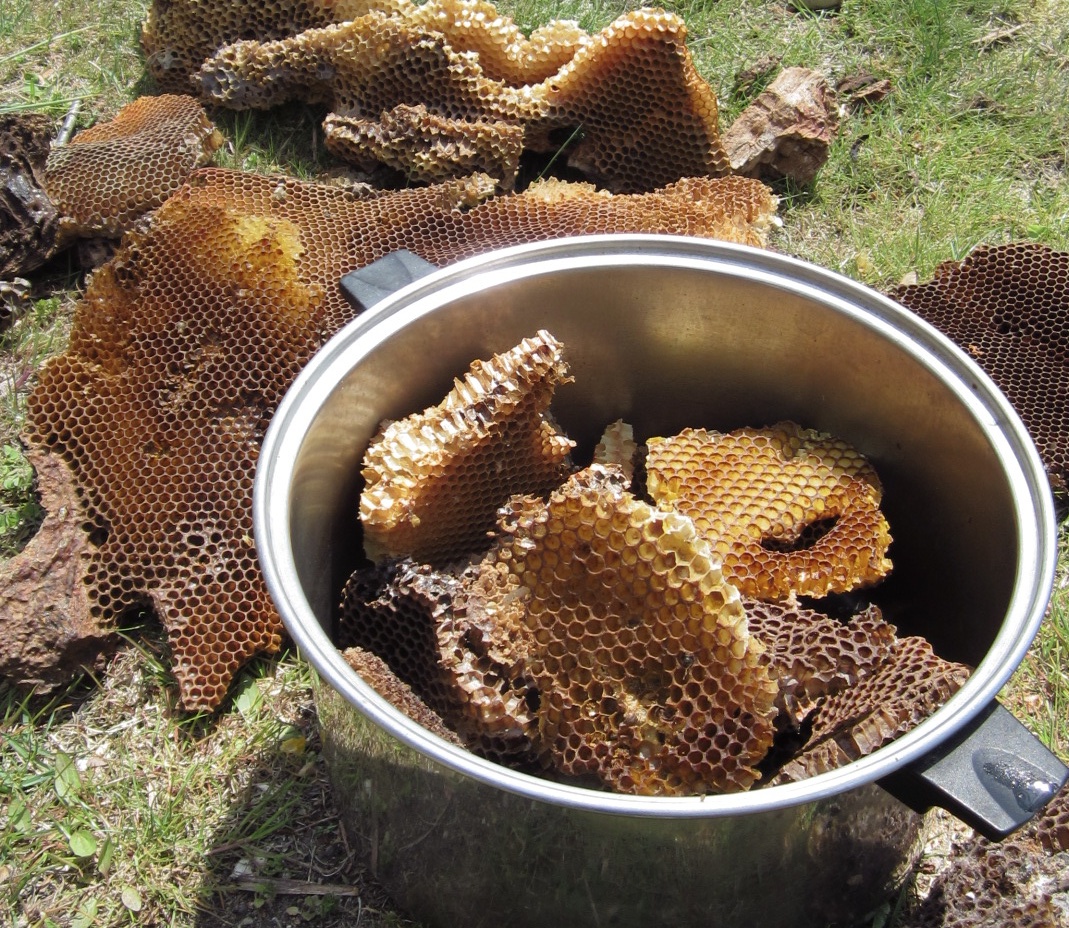 2. Fill the pot 3/4 of the way with water and slowly heat. Don't bring it to a boil, keep it to a nice simmer. I use a camp stove, but this can be done easily in a well-venitlated kitchen. Just be careful—it can be messy.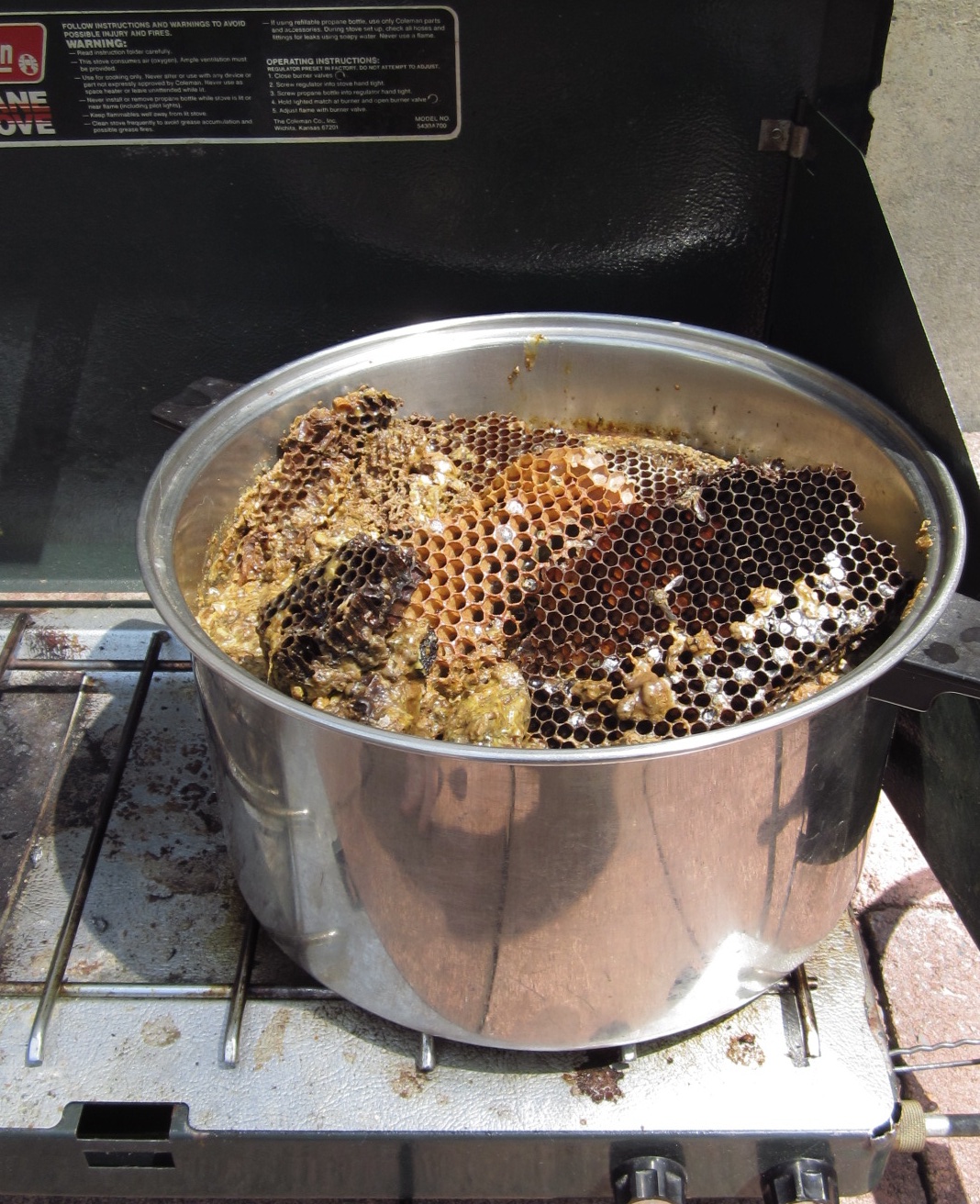 3. Let it simmer until all the honeycomb has melted into a soupy mess.
4. Take a strainer you are able to dedicate to this purpose and strain out the messy stuff, letting the liquid gold pour into another container or pot.
5. Now it is time to purify it again. Repour the liquid into the pot and bring it to a simmer again. Let it go until any leftover gunk is floating on the top then strain it out again into a plastic bucket.
6. Next let it sit. As the liquid cools the water and pure beeswax will separate leaving you with a disk of golden beauty! Wait until it cools completely before loosening the disk and removing it from the bucket.
Now you have beeswax!
It can be used for many different things. So far I have made a polish out of it for my spinning wheel, a salve, and begun experimening with beeswax in encaustics. If you have any other ideas for interested uses of beeswax I welcome all comments and suggestions.