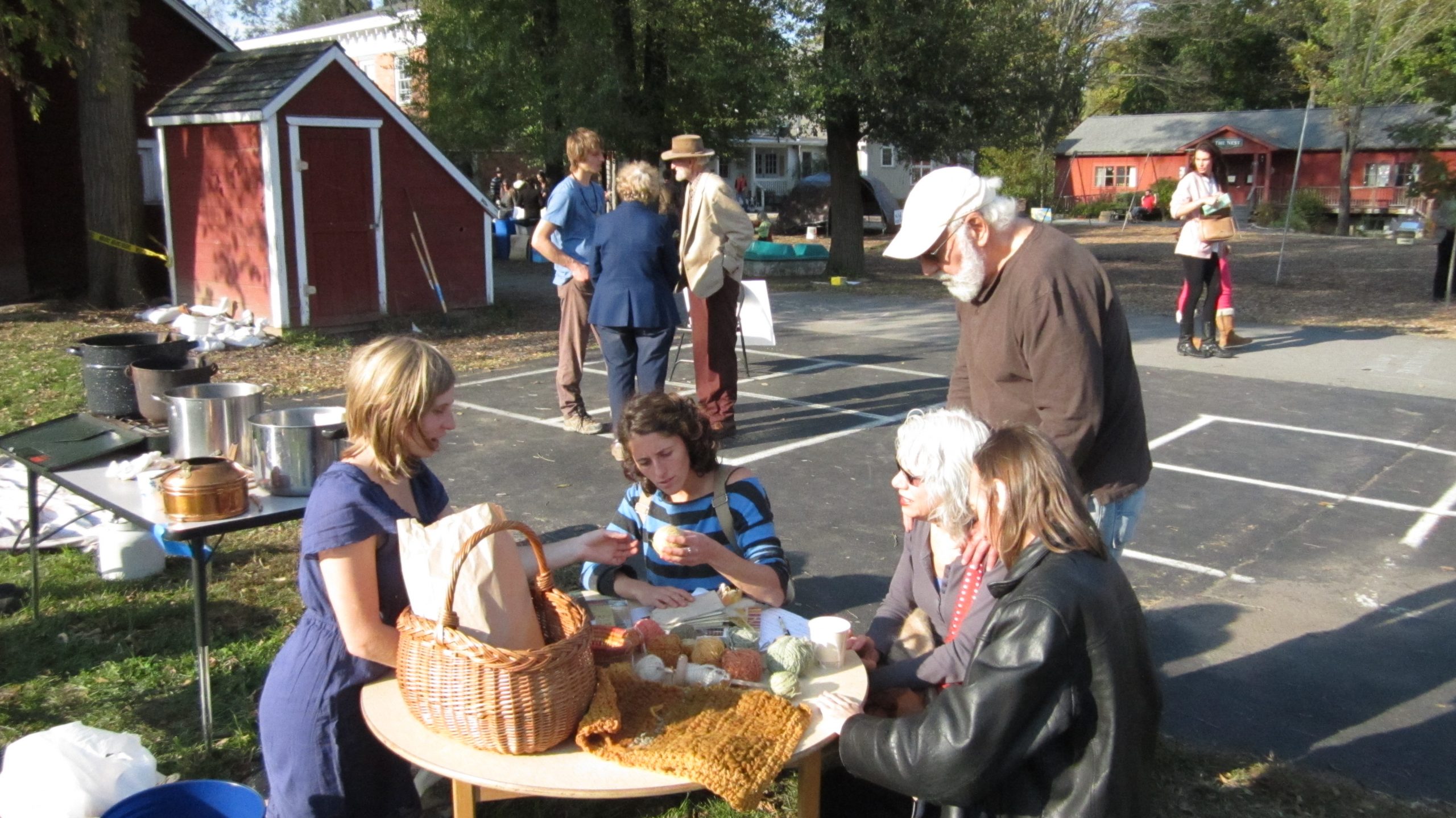 A Successful and Sunny Day of Natural Dyes and Community Fun!
So the Rondout Valley Common Ground Celebration was an amazing success! After a tense early morning of cold rain and fog the percipitation ceased just as I began to drive over the mountain and within an hour the sun was out! I couldn't believe that the weather went from Mudd boots and a raincoat to no shoes and a summer dress in only a few hours. It was a rush to get all my dye baths set up, but once it was all together and the people started arriving and milling about I had a great time talking to everyone that stopped by. I even learned quite a bit about the plants I was dyeing with that I didn't even consider before, especially about magic sumac berries and their many many attributes. Did you know how to make sumac lemonade? Or that mediterranean recipes often call for dried and powdered sumac to add a little zing to a dish? I also heard from several people about the great medicinal qualities it possesses. A wonderful plant- not to mention that combined with an iron pot it produces gorgeous lavendar shades on cotton and a rich grey on wool.
In addition to sumac berries and good old black walnut I did a bath of carrot tops from Taliaferro Farms in New Paltz and of red onion skins from Meadow View Farms in Gardiner. Plant material that would otherwise be thrown away or composted can have a new life as a natural dye! Dyeing is a great way to develop relationships with farmers and landowners in your community. Just be sure to travel back and show them the results of your artistic endeavors using plants from their land!
Overall I chose these four dyes to give a variety of color possibilities to event attendees that might be new to the idea of plant dyes. Also, I wanted to use plants that didn't require the use of mordants to produce strong a beautiful colors. Black walnuts and sumac already possess large quantities of tannins which allow the dye to bond to the fiber and onion skins and carrot tops are so strong that they produce gorgeous shades just as they are as well. Try them at home! Just chop up the plant material and simmer it for 1- 1/2 hours, strain the plant stuff out and then add your fiber (wool, silk, cotton) and simmer again for another hour. Then rinse gently with soap, let dry and voila!