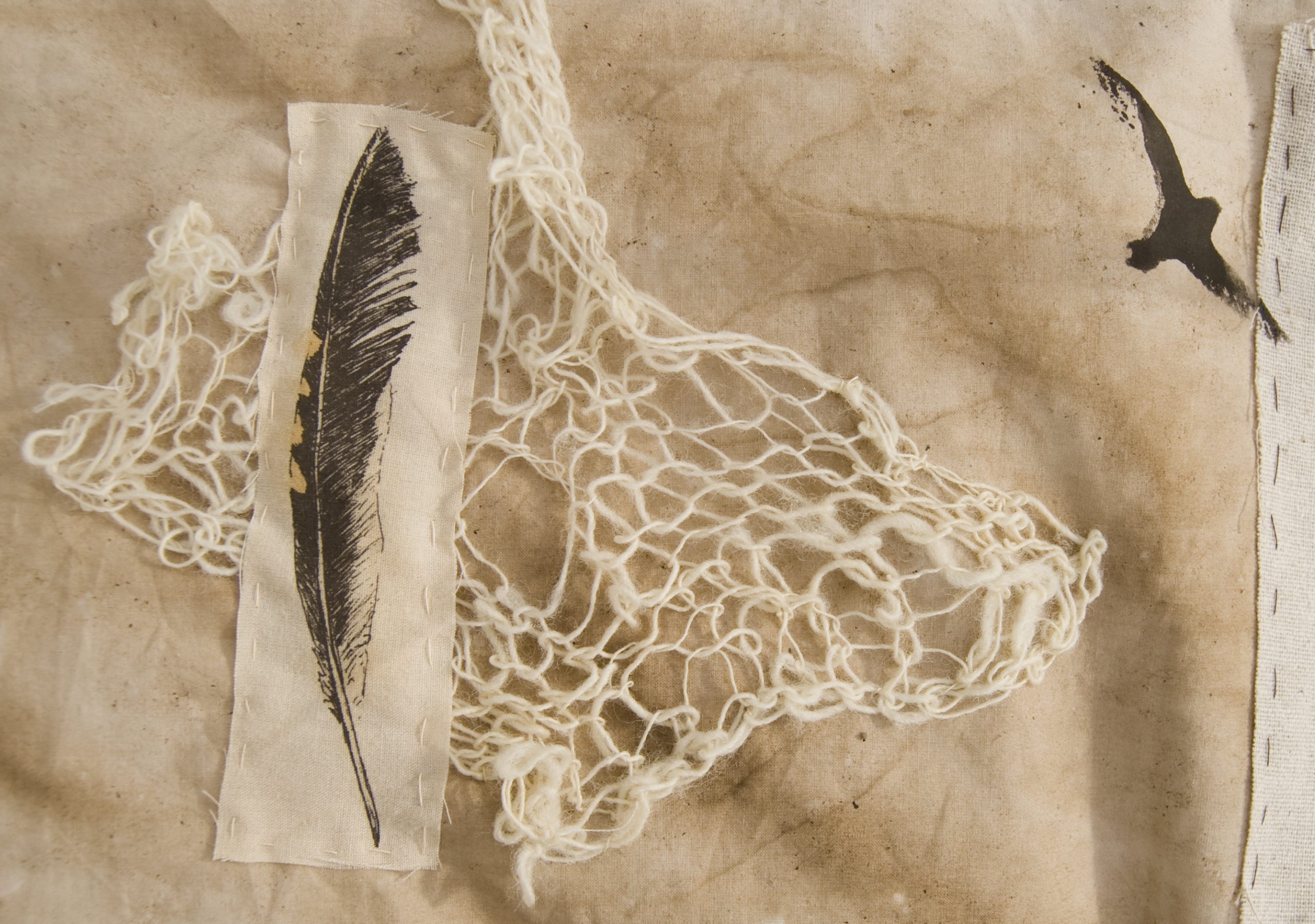 Blast from the Past- Thesis Quilts
This past May, as I graduated from the State University of New York with a Bachelor of Fine Arts in Printmaking I had the opportunity to show a body of work at the Samuel Dorsky Museum. A years of worth of travel, research, and work in the studio culminated in my thesis, entitled 'Gather'. The show consisted of three large scale hand-sewn, hanging quilts that utilized hand dyed fabric, knitting, silkscreen, monotype, and watercolor.  The second component to the body of work were three interactive quilt books using the same techniques. Each book consisted of a quilted form with an interactive pop-up component. The pieces were inspired by my recent travels through spectacular and vital natural landscapes and the memories and inspiration I had gathered there. My thesis paper providies an in depth look at thought process and creation of 'Gather'.
Here are some images of the final exhibition! The whole process of creating a cohesive body of work while working with the Museum and twelve other students who were also exhibiting was a learning experience. There was not a lot of exhibition space and all of the artists had to come to a compomise as to who gets which wall and how much space. I learned very quickly that some people are difficult to deal with when it comes to compromise. Compassion and working together definitely tops creating a hostile environment!