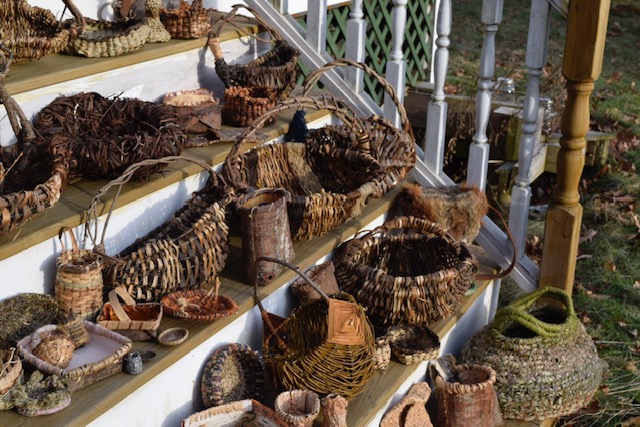 Wild Basketry: a 9 month journey of harvesting and making with the plants all around us
2018 was my second year of teaching Wild Basketry: a 9 month basketry series. It was a great success once again, with every participant being a truly wonderful human being to spend time with! Beautiful baskets were made, laughter was had, and folks walked away with a deeper understanding of our natural world and the possibilities around us.
It was also my first year teaching an intermediate class consisting of folks who took Baskets 1 in 2017. Participants dove deeper into specific techniques, learned new materials, and pushed themselves creatively and technically. We jokingly started calling it 'Baskets 2: Smaller Projects That Take Longer'. It's funny, but also accurate! I'm excited to be teaching even more next year: including two Baskets 1 classes, one on Thursdays and one on Saturdays. You can learn more and sign up below. And always feel free to email me with any questions : )
2019 Wild Basketry 9 Month Series
And meanwhile, below is a gallery of some of the projects and good times that were had this past year. It's a mix of Baskets 1 and 2. Enjoy!