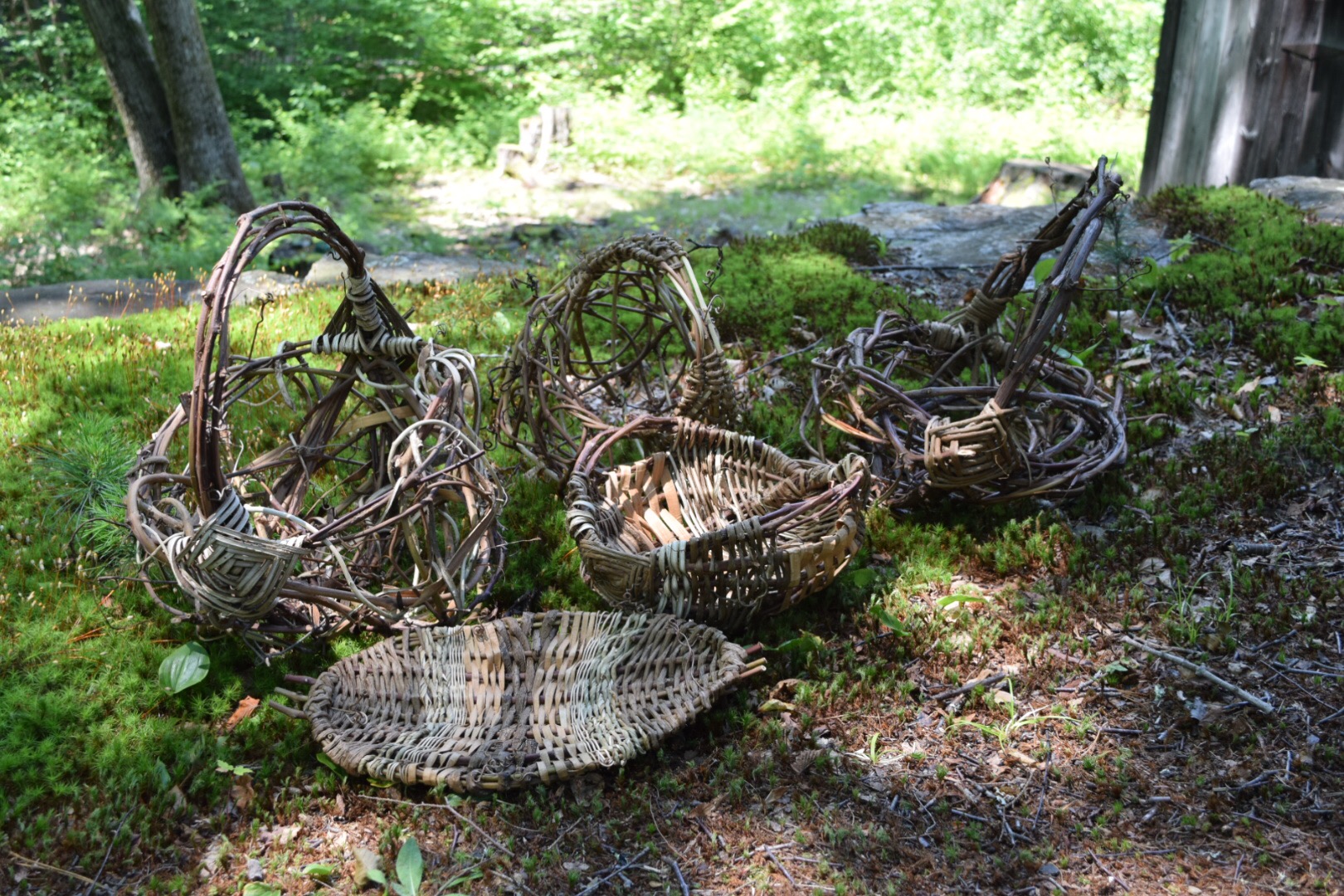 Baskets in a Barn: A Crafts Retreat on a Beautiful July Weekend
This past weekend I had the pleasure of teaching my first ever basket weaving retreat. This year has been full of new steps for me, including beginning my first year of a multi-month basketry program as well as this wonderful retreat. Held at a beautiful old cabin and barn in Massachusetts it was organized by a group of women who were creative, generous, and just plain fun to be around! I shared with them during that weekend, just as I'll share here, that this type of workshop is a dream come true for me. To have students who are inspired to learn and to go deeper into working with plants to make baskets is an absolutely amazing way to spend a weekend!
We started off our first day harvesting grapevines on the most perfect summer day imaginable. After that each person chose what style and techniques they wanted for their basket and spent the rest of the day weaving. I love teaching small groups because I can give each student the opportunity to make something completely unique, instead of every making a similar basket. Some chose random woven baskets while others did a more traditional ribbed basket technique. The next day we finished the baskets and even had time to make tiny miniature twined baskets!
It was a beautiful weekend in a beautiful place with beautiful people. Like I said, definitely a dream come true and an inspiration to plan more extended experiences. I can't wait to teach more workshops like this and am already dreaming and scheming about next years retreat….
This event only happened because some folks who attended workshops of mine in the past wanted to create a unique experience for them and their friends. You can do it too! Email me if you are interested in planning a basketry retreat for yourself : )
Here are some pictures from our AMAZING weekend!!