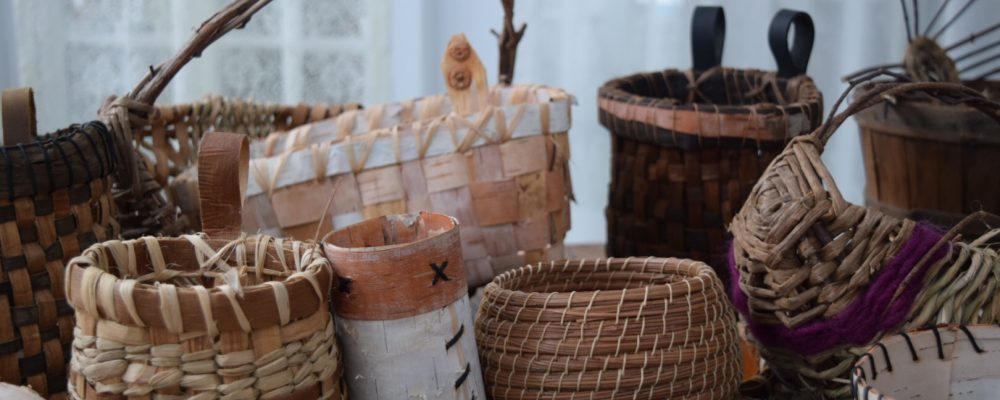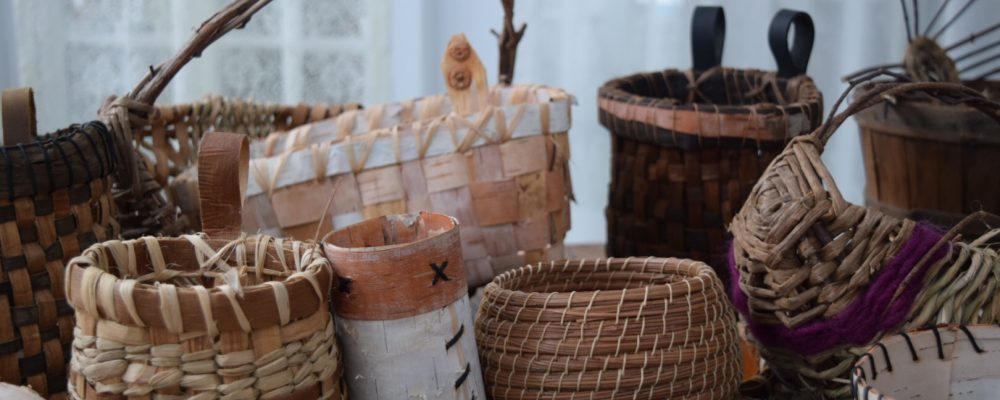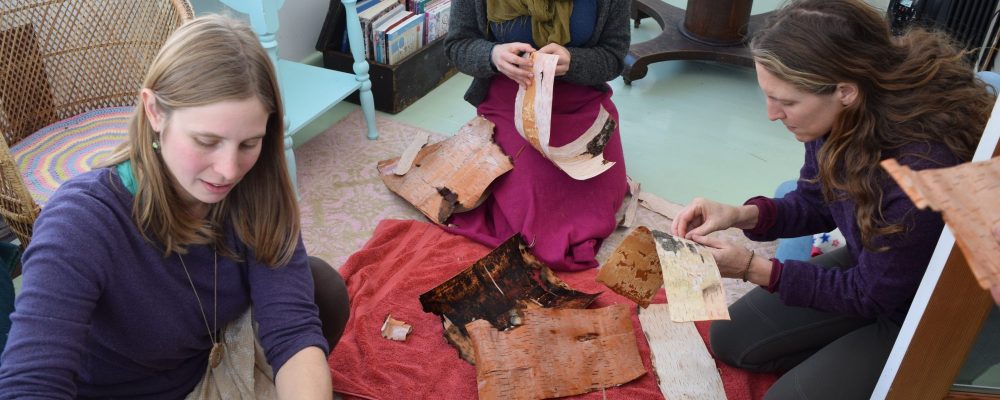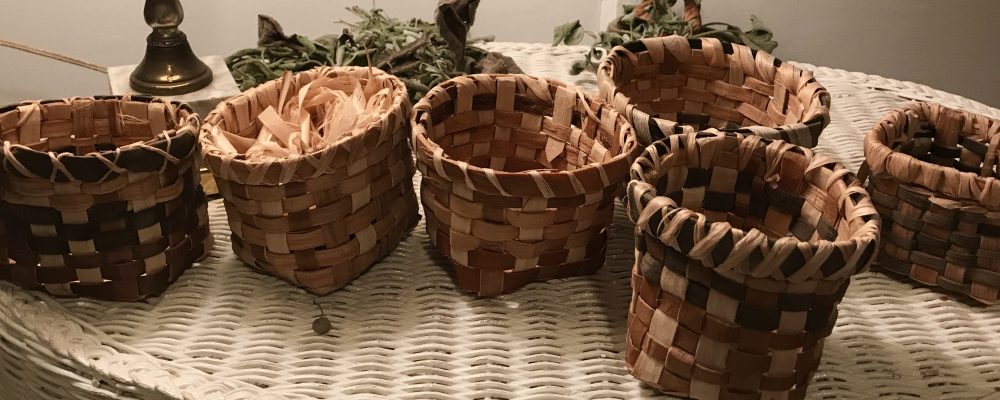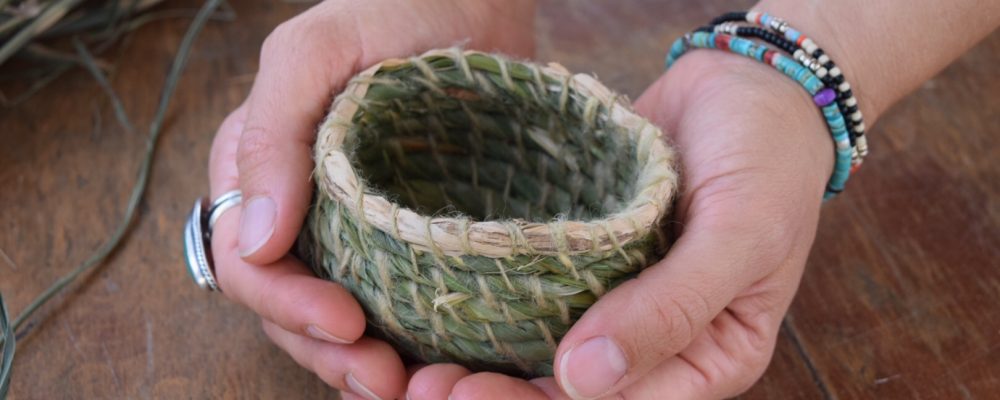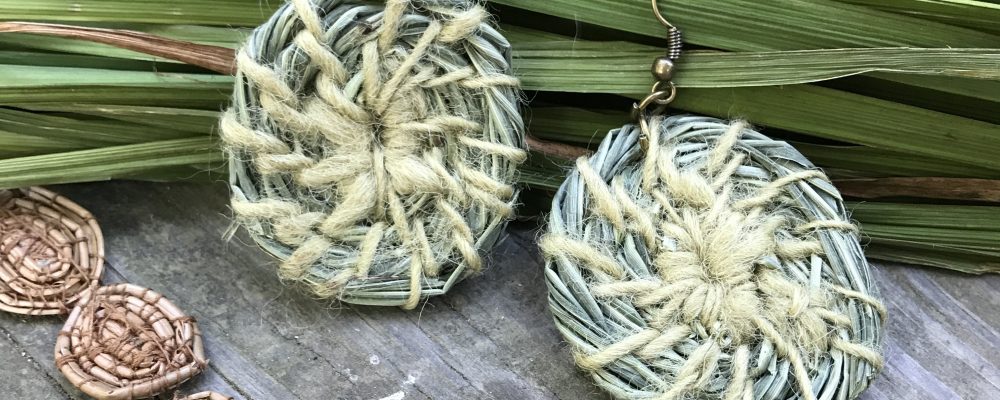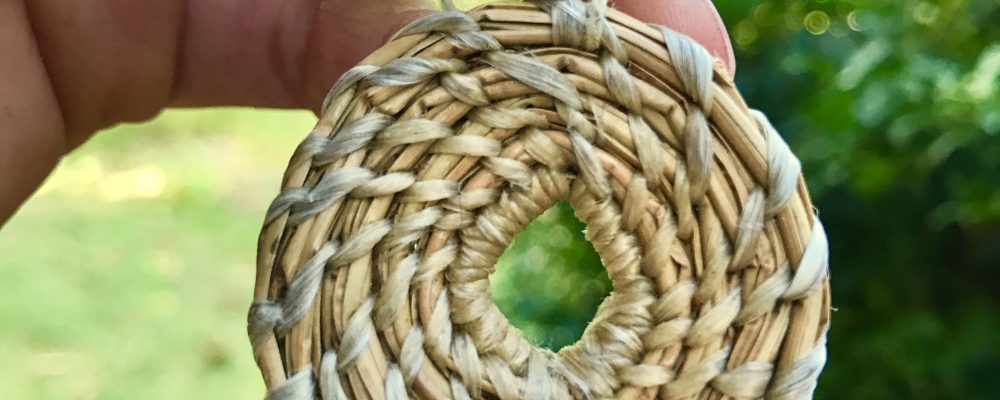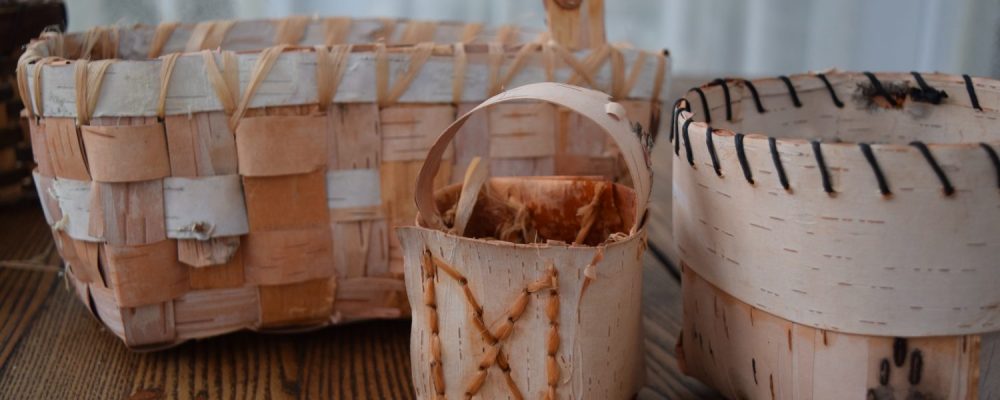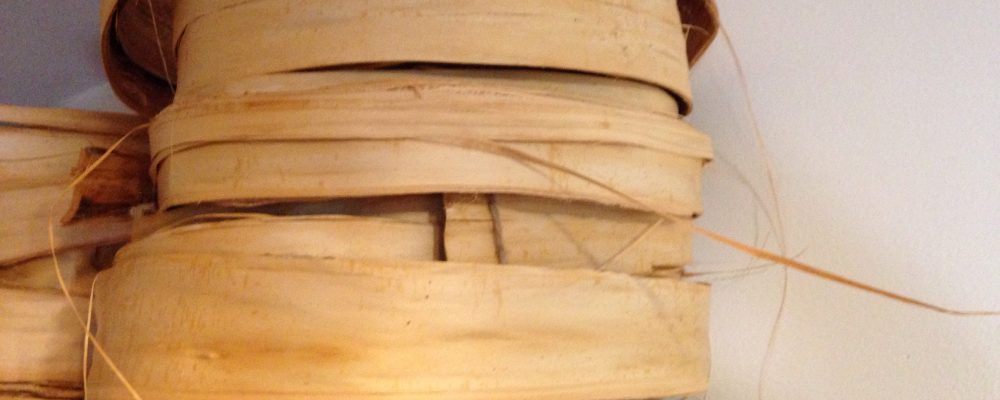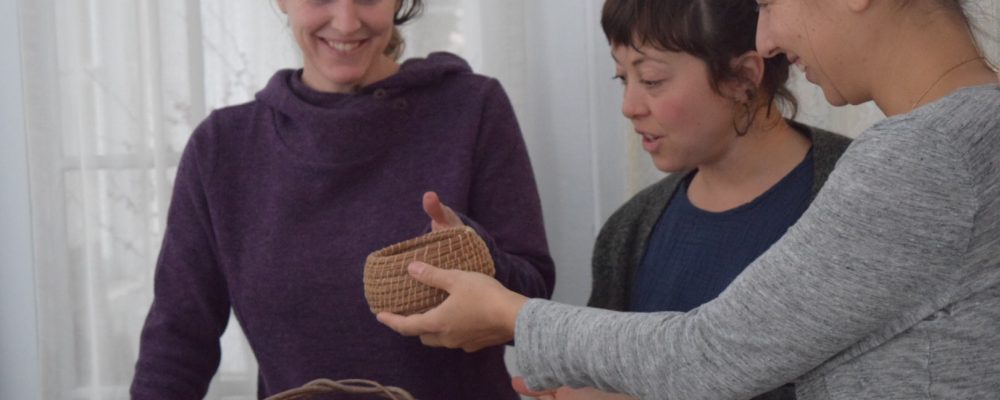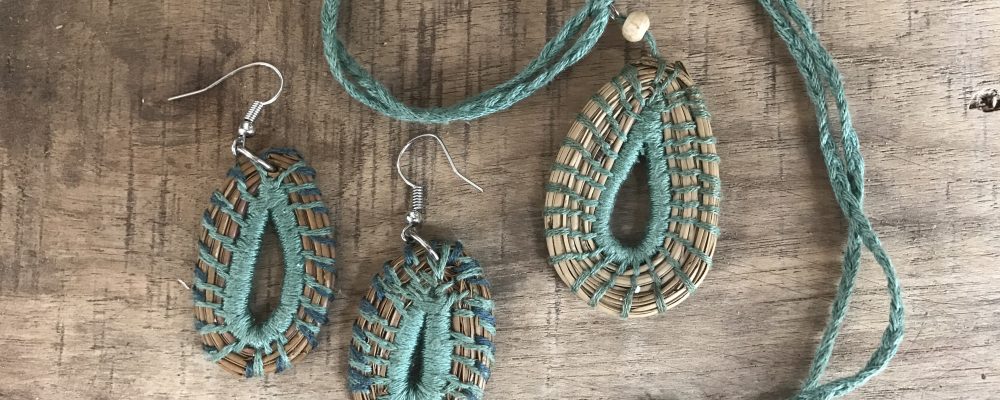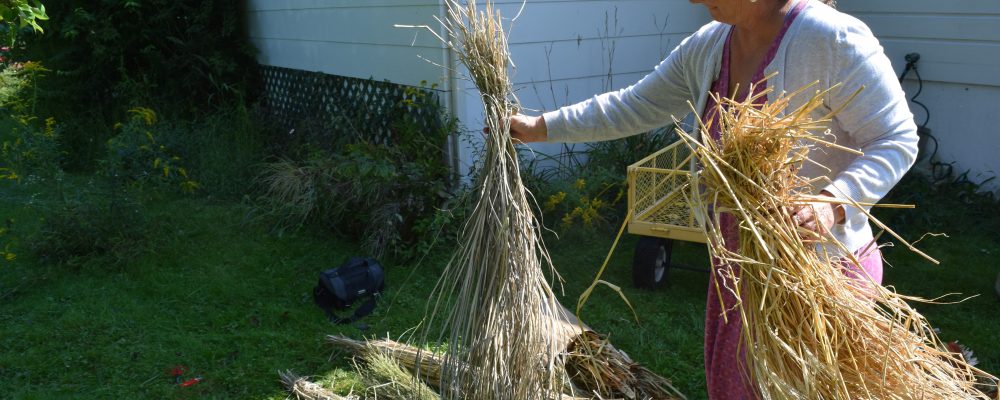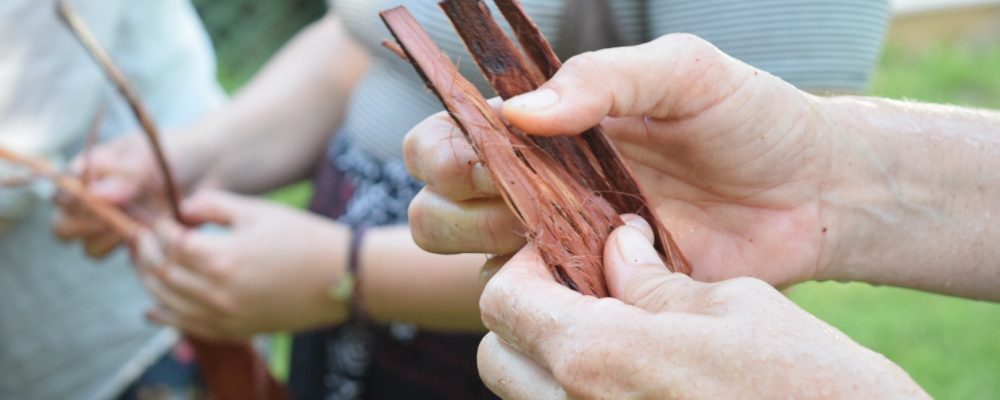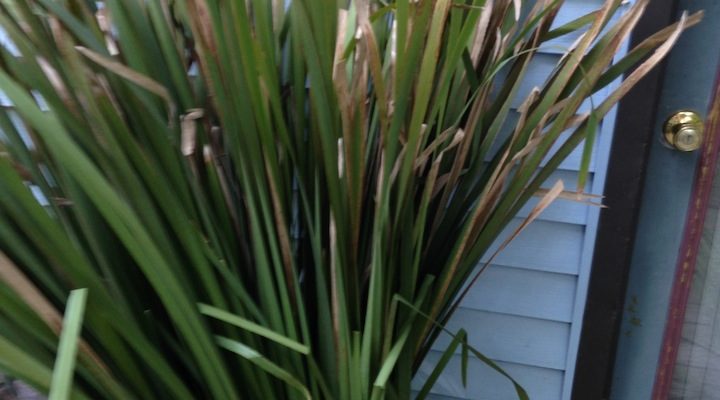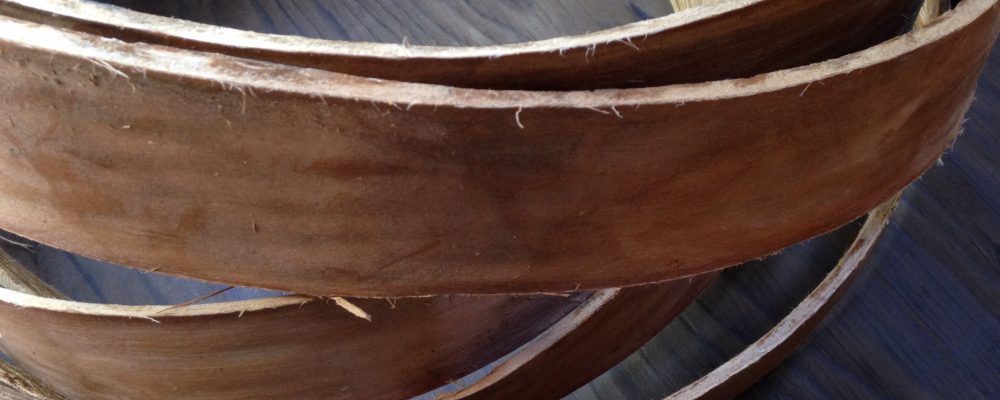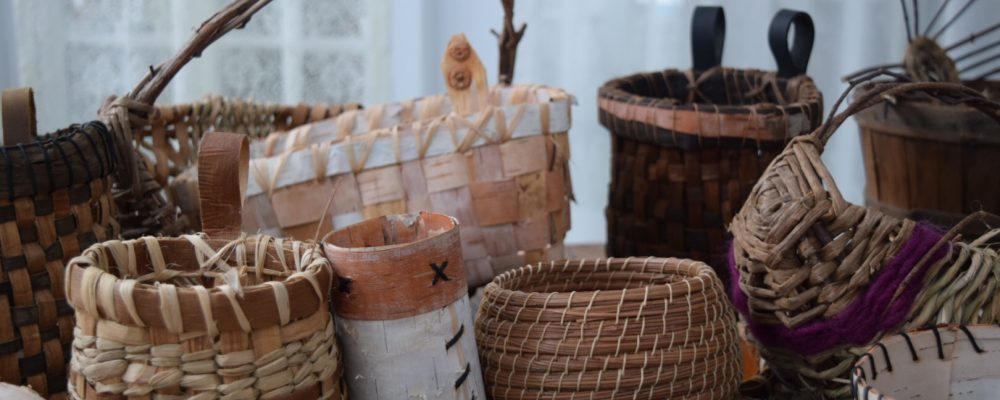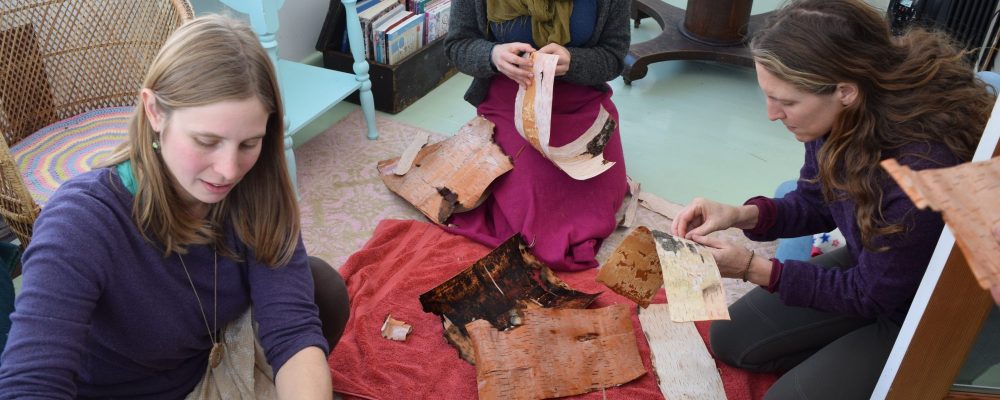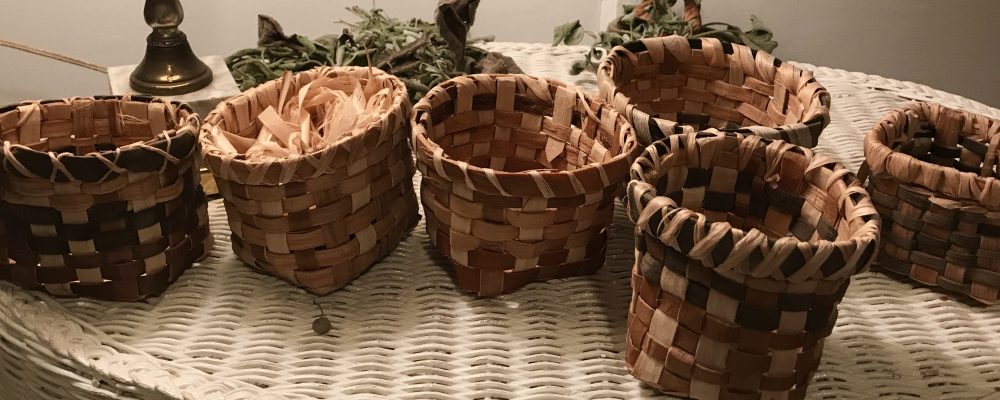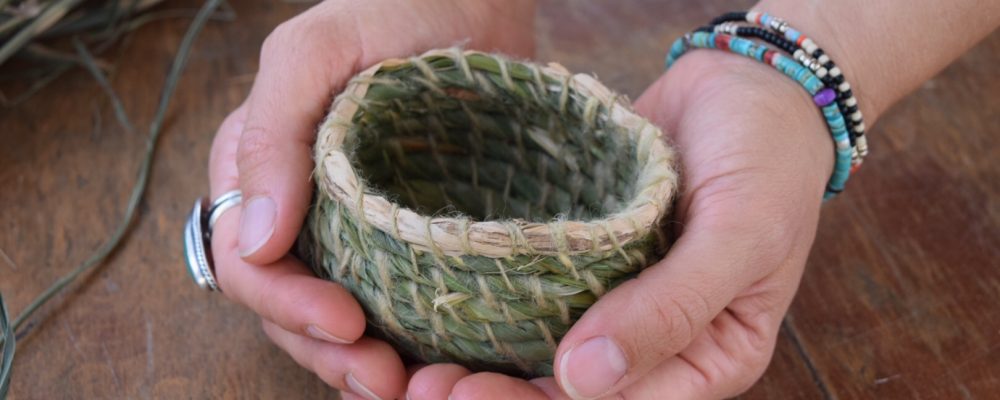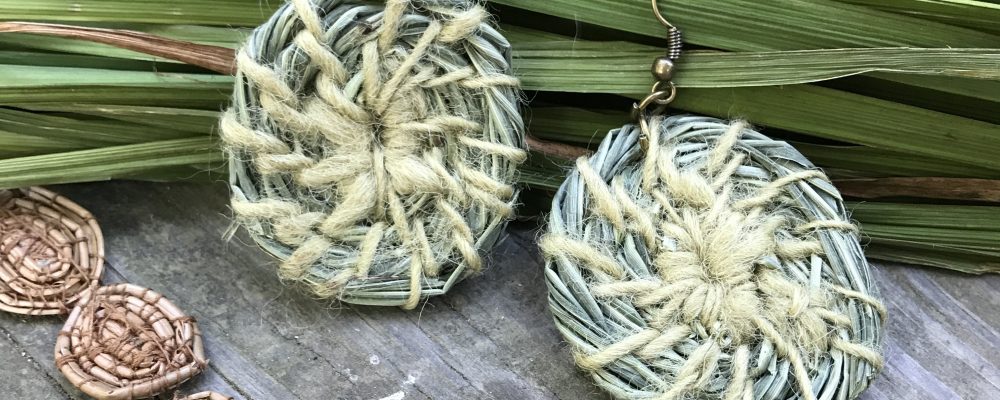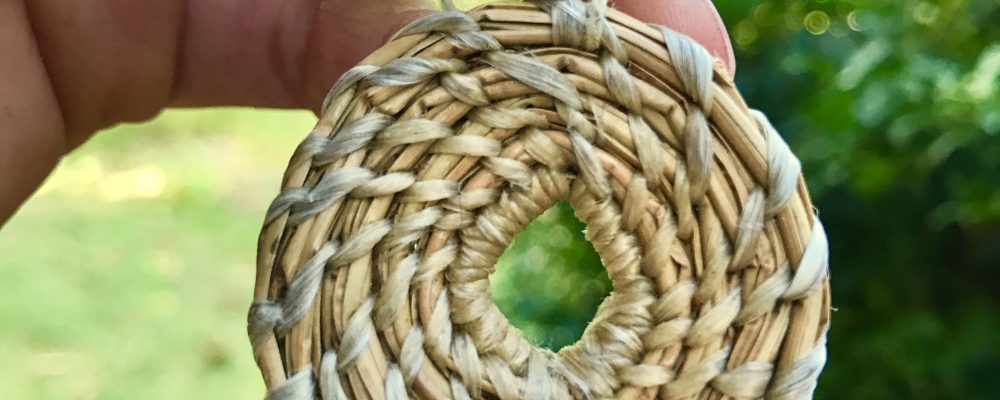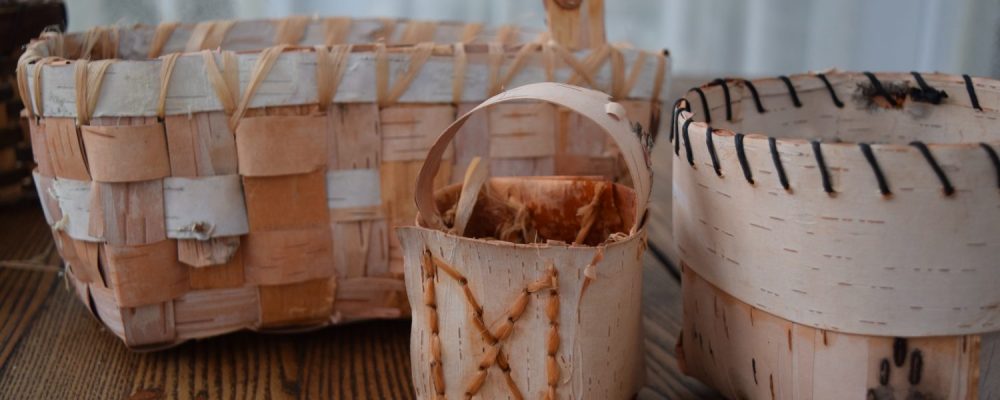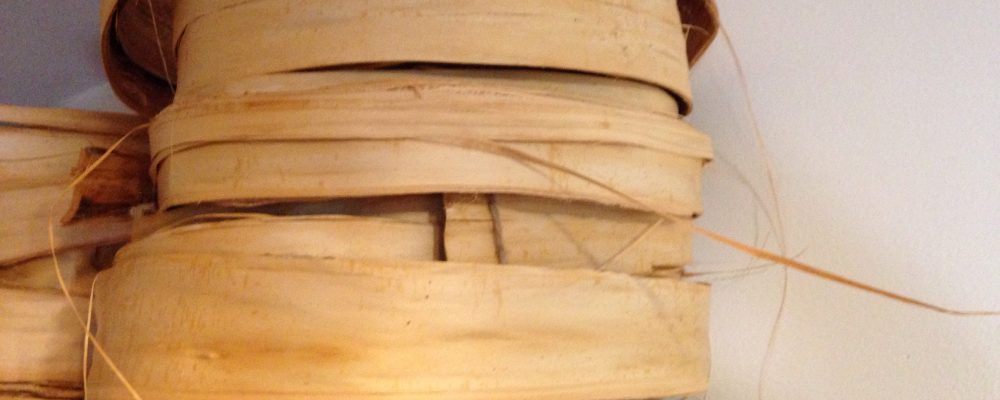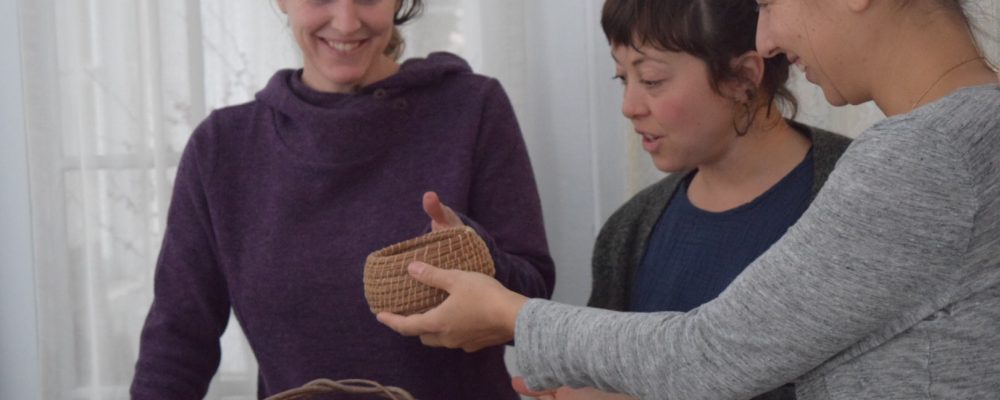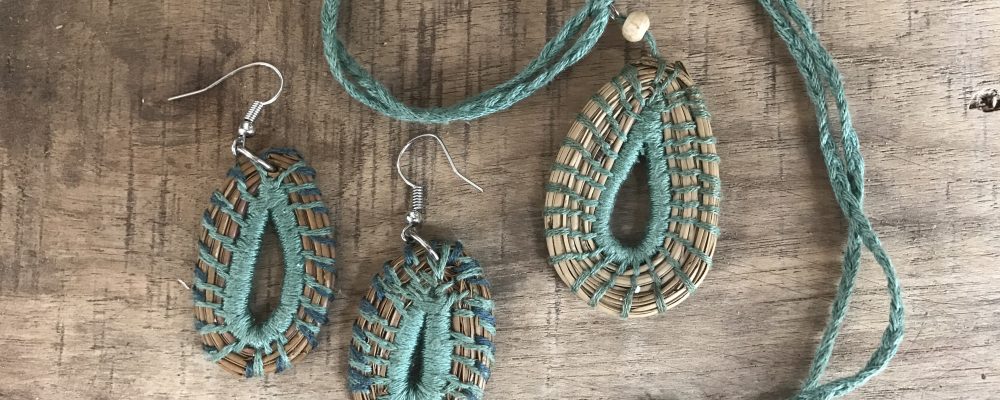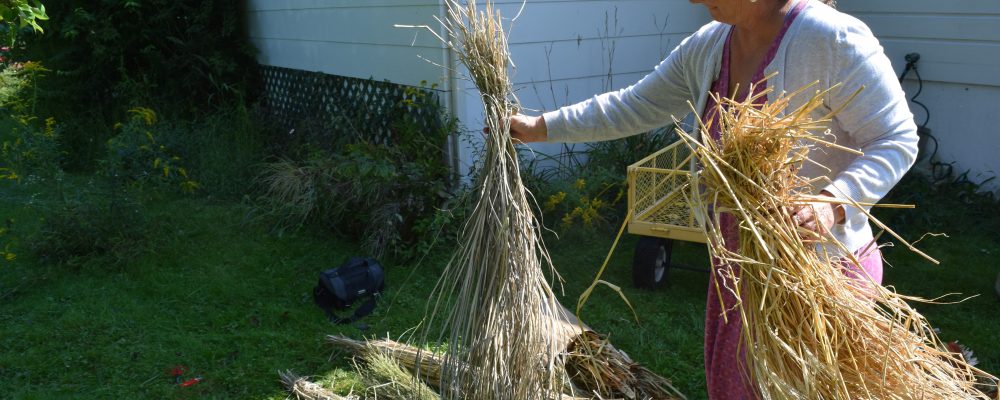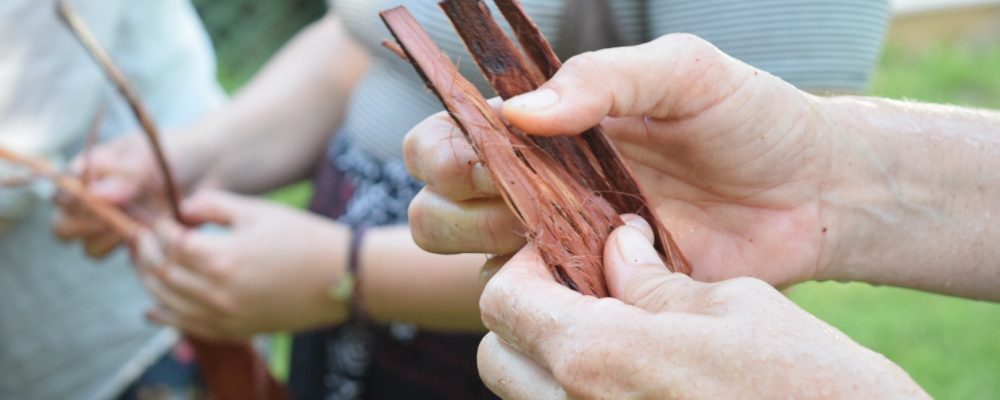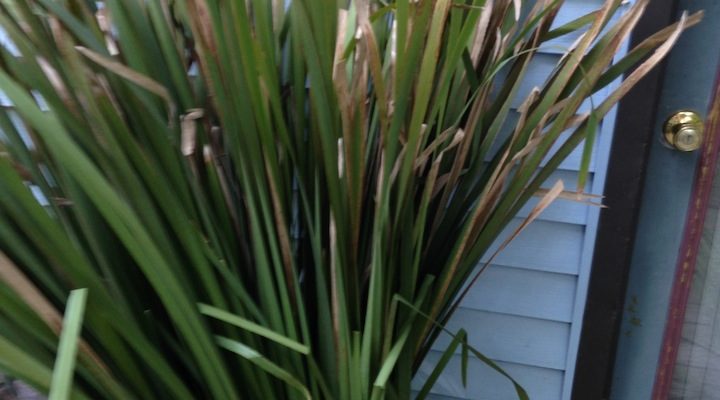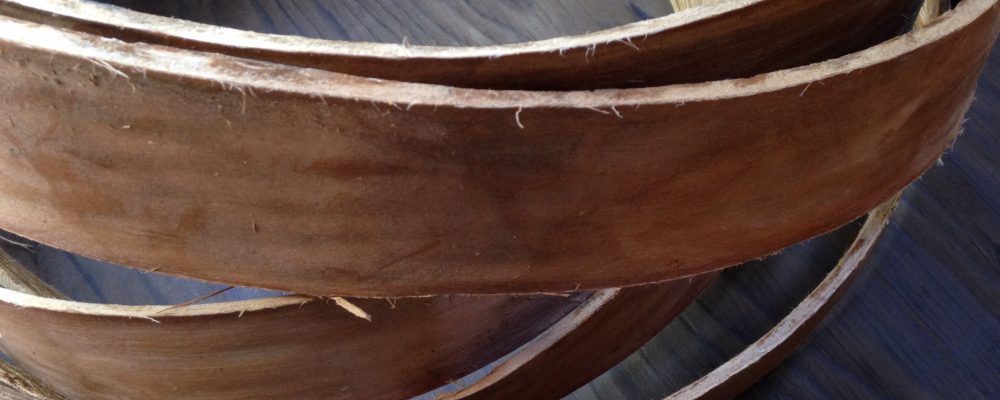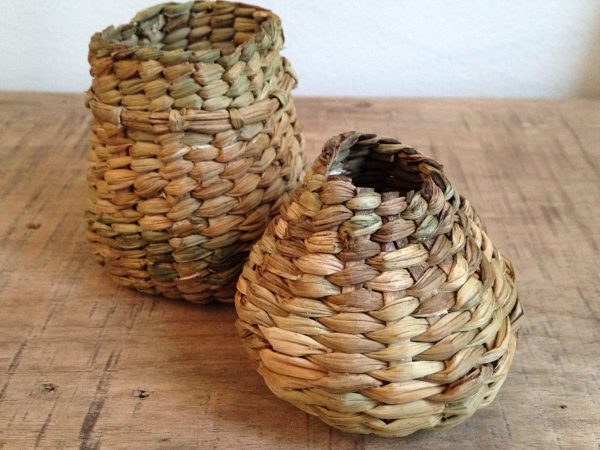 Thursday November 29th
Twined Vessels
Learn the technique of twining using cattails around prepared strips of flexible inner tree bark. Starting with a round base you will have the opportunity to create fun and interesting pod shapes and small baskets. Depending on the size you may complete more than one basket. Besides leaving with a completed basket we will also cover information about harvesting and preparing bark and twining materials.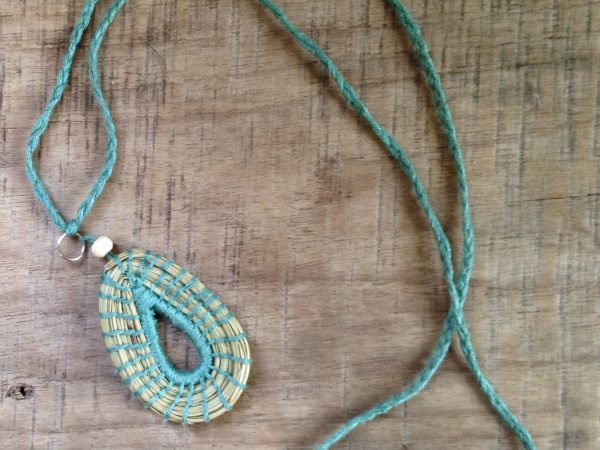 Wednesday December 5th
Coiled Pine Needle Pendants and Cordage Making
In this workshop you will be introduced to the wonderful technique of coiling with longleaf pine needles on a small scale to make pendants or possibly even a small basket if you are inspired. Clasps, earring backs, and other jewelry making supplies will be included to make multiple types of pendant should you choose. We will also cover making cordage, or twine, using natural plant fibers.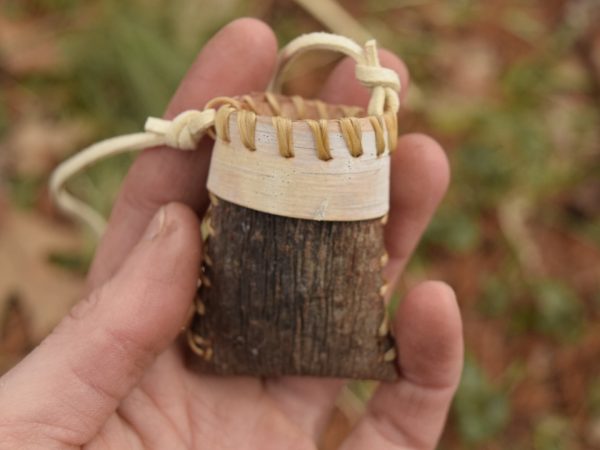 Thursday December 13th
Folded Bark Vessels
Making containers using different kinds of tree bark is an ancient practice. During this workshop we will created folded bark baskets using either white pine or birch bark (whatever is available this year) to make necklaces and other small baskets. You will learn how to fold and sew the bark and attach a rim to make a beautiful container. I'll also have a selection of birch bark for embroidering shapes and designs onto the bark. We will discuss how to design a basket pattern and find and harvest different kinds of bark.
What does it look like to make a basket?
To see some examples of baskets and student experiences from single day workshops check out the blog posts below or visit my current/past workshops page. There is such an amazing array of students that take my classes and I'm always impressed with the creativity and individuality that comes out when a person sits down and allows themselves the time to make something beautiful with their hands.